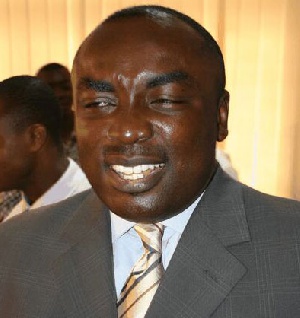 Thu, 11 Oct 2012 Source: Kelvin Dartey
A former Spokesperson to former President John Kufuor, Kwabena Agyepong, has questioned the integrity of the Presidential Candidate of the Progressive People's Party (PPP), Dr. Papa Kwesi Nduom, saying "he disintegrated his own CPP".
Mr. Agyepong is of the conviction that Dr. Nduom after "destroying" the Convention People's Party (CPP) has entirely lost credibility to advocate politics of unity and intimacy.

He stressed: "He (Nduom) helped in destroying the CPP which he stood on its ticket as flag bearer in 2008. If he thinks he can unify this country why didn't he stand firm to organize the CPP?"

He said this on Adom Fm in Accra on Thursday, after Dr Nduom had asked for the mandate of Ghanaians in the December polls to "unify the nation" and initiate pragmatic policies to put the economy on a sound footing.
He opined that, Dr. Nduom always preach virtues but practice vices, and thereby, cautioned him to stop claiming he engineered the securing of the Millennium Challenge Account, which led to the construction of the George Bush Highway and other developmental projects under former President Kufuor.

"Dr. Nduom should stop claiming he did this and that under President Kufuor when he knows that all what he is saying is not true. He must be sincere to himself and the people of this country".
Source: Kelvin Dartey