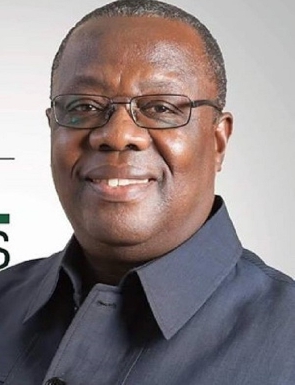 Dr Samuel Atta Mills, Deputy Chairman of the Public Accounts Committee of Parliament and MP for Komenda/Edina/Eguafo/Abirim, has revealed that some state institutional heads appeared before the Public Accounts Committee of Parliament (PAC) unprepared and acted arrogantly.
He explained that, based on the answers and explanations given by these personalities, it was clear that they don't even know or understand why they're in charge of the institutions they've been appointed to lead, particularly their knowledge of the infractions spotted against them by the Auditor General.

The lawmaker also praised the committee's work, particularly their punitive measures, seriousness, level of questions, and how they scrutinize the various heads of institutions on infractions spotted against them in the Auditor General's report.
The MP concluded by saying that, unlike in the past, when institutions appeared before the committee with unresolved infractions sighted against them, things are now changing for the better because the majority of these state institutions now appear before the committee with corrected or solved infractions, which he believes is a positive sign for the country to have such a dedicated and hardworking committee in place.

"Some of them came unprepared to the committee. They appeared unprepared because they believed they could have gotten their way as they did with their auditors. They refuse to recognise that some of us are knowledgeable in accounting and finance and can question them. Second, others were so arrogant that they would do anything to get us to take the hook, line, and sinker."