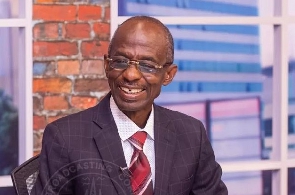 NDC National Chairman, Johnson Asiedu Nketiah has noted with concern the high level of corruption being exposed lately as Ghanaians, whose taxes have been dissipated, by the Nana Akufo-Addo-led government, are made to pay for the economic mess.
According to him, those who continue to sit on the fence must realize that their silence is not sending a strong signal yet to force government to pull breaks to save the country from chaos.

"The hardships and corruption emanating from the disastrous economic, social, political and developmental policy choices of the Akufo-Addo and Bawumia NPP administration provides useful lessons and insights that must improve our governance systems and practices for the benefit of the future generation." He wrote on his facebook wall

He cautioned that if citizens opt to sit on the sidelines, or pursue narrow political agendas, they ultimately bear the consequences of bad governance, as is currently with the dubious debt exchange programme and as revealed by the audit report on the COVID-19 expenditures of the government.
He said most important going forward from these bitter lessons make a solid case for active citizen awareness and participation in the choice and/or implementation of policies.

"Citizens must be interested, vocal, and insistent on how they prefer to be governed. It's their country and their future that is more at stake with every government action" … He concluded