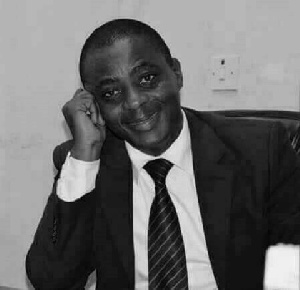 Human rights are moral principles or norms that describe certain standards of human behaviour and are regularly protected as natural and legal rights in municipal and international law.
They are commonly understood as inalienable, fundamental rights "to which a person is inherently entitled simply because she or he is a human being" and which are "inherent in all human beings", regardless of their nation, location, language, religion, ethnic origin or any other status.

They are applicable everywhere and at every time in the sense of being universal, and they are egalitarian in the sense of being the same for everyone.

They are regarded as requiring empathy and the rule of law and imposing an obligation on persons to respect the human rights of others, and it is generally considered that they should not be taken away except as a result of due process based on specific circumstances; for example, human rights may include freedom from unlawful imprisonment, torture and execution.

The doctrine of human rights has been highly influential within international law, global and regional institutions. Actions by states and non-governmental organisations form a basis of public policy worldwide.

The idea of human rights suggests that "if the public discourse of peacetime global society can be said to have a common moral language, it is that of human rights".

The strong claims made by the doctrine of human rights continue to provoke considerable scepticism and debates about the content, nature and justifications of human rights to this day.
The exact meaning of the term 'right' is controversial and is the subject of continued philosophical debate; while there is consensus that human rights encompasses a wide variety of rights such as the right to a fair trial, protection against enslavement, prohibition of genocide, free speech or a right to education (including the right to comprehensive sexuality education, among others),

There is always a disagreement about which of these particular rights should be included within the general framework of human rights; some thinkers suggest that human rights should be a minimum requirement to avoid the worst-case abuses, while others see it as a higher standard.

In the light of emerging neurotechnologies, four new rights were identified: the right to cognitive liberty, the right to mental privacy, the right to mental integrity, and the right to psychological continuity.

For the Africa Center for International Law and Accountability, (ACILA), human rights are non-negotiable; human rights are human rights as long as we remain human!

Many of the basic ideas that animated the human rights movement developed in the aftermath of the Second World War and the events of the Holocaust, culminating in the adoption of the Universal Declaration of Human Rights in Paris by the United Nations General Assembly in 1948.

Ancient people did not have the same modern-day conception of universal human rights.
Today, we pride ourselves as being very civilized, and modern; so I sincerely believe we must live, think, behave or act with perfect civility.

As a human being, I believe in life while I live and 'life even after death'… so who are you to take out a life because you think you are more human?

THE GHANA PICTURE

In Ghana, there are disturbing indicators of non tolerance for sexual minorities. There are a number of findings pointing to this fact, however, the most credible is the recent survey conducted by the ACILA which shows that majority of Ghanaians are against lesbians, gays, bisexual, transgender and intersexual (LGBTI) people.

ACILA's findings indicate that 0ver 50% of Ghanaians will publicly shun LGBTI people while about 60% of Ghanaians said LGBTI people do not deserve equal treatment.

A further 87% Ghanaians are of the view that LGBTI people should not be allowed to hold public meetings to discuss LGBTI
issues. Are we free to hold meetings as human beings?

The ACILA findings also indicate that 13% of Ghanaians are ready to physically abuse LGBTI people. Another 36% of Ghanaians believe LGBTI people should not be allowed to work.

THE MISSING LINK

Ghana as a state has accepted and actually is ready any day, any time to halt discrimination and violence against LGBTI people.

In sharp contrast, the people who make up the state Ghana, frown on life for LGBTI…

Some top public officers have been making very heart breaking comments about people they think do not deserve to live…
I find the hostility against people who through no fault of theirs nature has placed in the minority, very disturbing.

I feel this way because if there is any group of people who should not live for a minute, (but we all must live) then it must be public officers who after over 60 years of independence, have still, will forever refuse to provide basic toilet, water and classrooms for fellow human beings.!!

So if all these public officers still want to live and enjoy on our sweat and use human rights tools to escape being killed by angry citizens, I hereby declare as a Human Rights Defender, duely inducted by ACILA, no human being should be discriminated against for their sexual orientation. The battle is the Lords, not for us humans to press the life and death buttons for any one.

Against all the hostility and discrimination against minority groups in Ghana, it is clear that if steps are not taken to reverse the trend, Ghana may be seen as a human rights unfriendly country, which may influence human rights friendly organizations to smile at us.

It is for this and other reasons that ACILA and its HRDs network must continue to wage the crusade to disabuse the minds against all minority groups.

2019 must certainly be an action year for HRDs, and we are every ready to the full length.