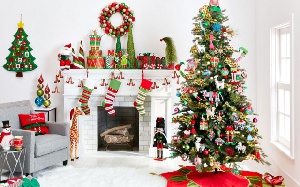 Christmas is here again and we are all excited to be alive to see the year come to a fruitful end. There is an umpteen of events to attend. Especially in this year of return, there are a lot of activities to spend on… and that's what makes it dangerous if this Christmas was an unplanned one for you.
Our next play, Emergency Wedding, takes a look at how weddings, to some, have become unplanned because they want to beat timelines set either by themselves or society. Showing this 2020, Emergency Wedding takes a swipe at how many hasten into marriage courtesy some biological clock.

An unplanned Christmas is like an emergency wedding. You are not prepared and everything looks like a surprise. You find yourself in places you never thought of being. You spend hours of your productive time in traffic attending events you never planned for.

Your expenses this Christmas should be a planned one. Every event you find yourself should be budgeted for lest you end up finding yourself in the shoes of another who just had an unplanned wedding.

1. You misspend!

Christmas is a time for spending— no two ways about that. You want to buy hampers for friends. You want to attend one event or another. You want to end the year in merriment. As much as we want to spend, we ought to be careful it is not beyond our budget.

The euphoria that comes with Christmas and weddings can make one spend so much that they forget there's life thereafter. The excitement that ushers in such, oftentimes, can make us go out of our budget to spend more than we initially planned to.
Everyone should remember that just like a wedding, Christmas is only an event… and life must go on thereafter. There are other expenses to take care of after Christmas. There are other needs that need to be met after the yuletide. Plan your expenses. Track everything you spend on. Spend in this season with next month in mind. Making merry is sweet but life after the merriment shouldn't be sour!

2. The consequences are grave!

Anything that is unplanned comes with unplanned consequences. If you have an unplanned wedding, it comes with its own unplanned headaches. If your Christmas expenditure is unplanned, it comes with unforeseen consequences... and those consequences are often grave.

We are left broke after misspending. It is only when we misspend during Christmas that January looks like a whole leap year because we wait forever for the month to end so we can be paid again. It is only when we spend on our wants that we are left in want when the New Year approaches.

The consequences of anything unplanned can be unbearable and that is why we need to plan for almost every facet of our lives. At least, we won't be ambushed by unforeseen consequences when we plan.

3. The pleasure has a deadline!
Like an unplanned Christmas, the enjoyment that comes with an emergency wedding is short-lasting. Many cheer you on but it all ends when the event ends. When the reality of your emergency decision comes slapping you in your face, you will wish it was all a dream.

It seems all exciting when you have the wherewithal and you spend generously during this yuletide. You take care of the food and drinks of friends. In return, they generously lavish on you praises. You spend a whopping amount on hampers, fuel, tickets, just name them.

The euphoria of Christmas comes with expenses you never take note of until the season passes away. It is when January rears its head that you see your account has been badly injured. It is in the red!

You become a star during the Christmas… but for a moment. You are celebrated by friends because you are always the one spending… but only for a while. It is a pleasurable season to be in… but always remember the deadline is only a few days away.

Stay safe. See you in 2020 for Emergency Wedding!!!