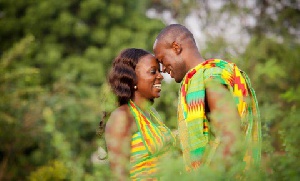 Nowadays many people will come out shouting that 'my marriage is this, my marriage is that' shortly after their marriage and you keep wondering what happened.
I think I have some of the reasons.

Handsomeness or Beauty

This is the problem of some Nigeria girls but the guys are not also exempted. They are like, 'if I want to get marry, I want a tall guy, slim, fresh guy, dark, light, eloquent english, pink lips, big bre*st ( for guys),. Its good to have the image of want you for your life but I must tell you, few years after wedding, all this beauty will fade away. Its not as if the partner will loose the beauty or handsomeness but then, you will focus your mind on important issues like feeding, taking care of children and so on than facial look.

Faulty Courting

Courting should be like a training ground or should I say where what you really want for your family life is decided before marriage but unfortunately Nigerians see it as merry time.Moving from KFC to Shoprite.
If you see something wrong in your spouse to be, correct him or her then if he/she refuses, cancel the relationship so as to avoid THE WORD (you know me like this ooo before we get married to me).

Two Parallel Lines

I know of some families where the husband will be a gentle going man while the wife is really tough, then you keep wondering how it happened. Issues like this also break marriages. If you are the kind of guy that does not like trouble, please don't date a troublesome lady and thinking that you can bear it now.

What you can bear now my not be so years later after marriage. Love may be blind but marriage is the tool that will open it. Choose carefully my brothers and sisters.

Respect
Respect is equivalent to love. You can't tell me you love a guy you want to get married to and you can't give him the respect he deserves even if you are age mates.

This is where most Nigerians ladies are missing it. Some ladies don't want to marry men older than them by few years because they don't want to be controlled by any man. A lady who does not respect you as her boyfriend will surely not respect your family and that's it.

Don't let your parent or church choose your future husband for you I have heard of some cases where some churches will tell you to marry your church member. For what reason my for Don't ever do that because when you finally face challenges in that marriage, all they can do is advise both of you.

Finally, don't let your parent dictate the tribe to marry to you. You owe your life and not your parent's life