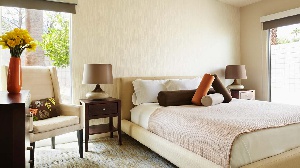 A hotel! Usually associated with a place of rest and relaxation. It is quite easy for the layman to assume it is a place where people go to sleep and leave. Other's misconstrue hotels to be rooms only. A few others have a negative perception about hotels with the notion that these are places where some people hide and plan evil.
However, hotels offer just more than a sleeping place. There are quite a lot than hotels are used for these days. Some of the new hotels have amazing facilities that offer a wide range of possibilities for recreation. Below we take a closer look at some alternative things to do in a hotel aside sleeping.

Conferencing - For the business minded people, this is a welcoming point. Many in the corporate are very familiar with hotels. The reason isn't even about the beds or the bathrooms. Conferences, symposia, forums,workshops and trainings are usually held in hotels. The main idea is that the normal conference room of a company may not be well equipped to handle a larger number. Also when organizations hold conferences for different companies, they use hotels. The logistics that some of these hotels have to offer are second to none. The seating, decor, food and beverages are always much better and delivered on time when they are done by hotels.

Dinners - These days, people have dinners for every happy occasion. Birthday dinner, anniversary dinner, business dinner etc. There is always a reason for us to enjoy a good meal in a great restaurant. Some restaurants now have amazing packages for every budget. Whatever your meal choice is, there is a hotel restaurant ready to serve you. From continental dishes to local dishes, you never go wrong with hotel arrangements and reservations.

Swimming - A very great exercise that doubles up as a recreational activity. Even when you are not lodging in a hotel, some hotels open their pools to the public. All you have to do is pay a small fee and then you have the liberty of using the pool and its facilities. You may even decide to sit around the pool and read a book with some pineapple juice. Some hotels have a great ambience and you will love every second of it.

Spa - After a long week, all you want is a great massage or body treatment. You need a hair-do or haircut. Manicure or pedicure? Hotels provide that too. You may have challenges getting a place to do all of this in your neighbourhood and the popular spa's may be far from town. Just show up at a good modern hotel and you will get a complete makeover in one place from well trained attendants. Get back to work on monday feeling fresh.
Events - Call it classy or luxurious but that's the trend these days. Wedding receptions, award ceremonies and all manner of events are held in hotels. Auditoriums and domes have been constructed specifically for this purpose. Sometimes, the landscape is just too amazing to ignore. The gardens, the greens and the ambience is just great for that celebrative event. What's more is that you can get your catering, music, decor and all you need to have a great event from the same place. There is a lot on offer. Just know what you want and go for it.

Photoshoots - Undoubtedly, hotels these days have amazing backgrounds , landscapes and terraces that make great pictures. In the era where pre-wedding, pre-birthday and pre-childbirth photo shoots have become prevalent, photographers and their clients are all looking for places to have amazing imagery come to life. Hotels are a great option. Think about that statue, that fountain and the horticulture at that hotel. You have your photo shoot location right there.

Hotels have too many uses if you ask me. It's about time we stopped the stereotypic thinking and assumptions that hotels are hiding places for evil doers. Hotels are great places for so many activities and depending on your needs, you can have an amazing time there.

Credit : Bennet Otoo, Jumia Travel