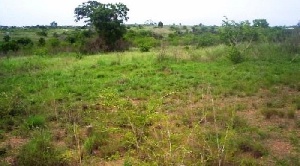 Dear Traditional Rulers(chiefs).....
Your days are numbered and i think this is the day the lord has made for your people to wriggle themselves out of the shackles you have put them in because of an anachronistic mindset of the people. The era of "taboo" is no more so you people should allow me to express myself.

We are in a democratic society and not in the culture of silence. Some of you are abusing your powers as traditional rulers. What happened in KNUST is still fresh in our minds. Today , it has been established that, the common results people arent getting even from the courts can only be gotten through mass protestation.

When the people rise up against your conduct, that day is going to be the very day you will realise that, the power you are using same power to abuse the people indeed belongs to them. An Act of parliament established your existence and gave you the mandate as a legal backing.[ see Chieftaincy Act, 2008. Act 759]. originally, you had alot of powers as traditional rulers under CHIEFTAINCY ACT - 1971 (ACT 370) which was later amended. I wish you would inquire to find out why some of your powers have been shot down by the amended Act.

I get worried when those who are affected by wanton abuse of their rights as guaranteed in the 1992 constitution of the Republic finds it difficult to speak truth to power. Our communities are made up of christians,muslims and traditionalists who believe that, we were all created by the supreme being to "possess" the earth. In my own accord, i have done alot of survey in respect of issues regarding "LANDS" involving traditional rulers and the people they seek to rule.

It appears there is a false perception out there that, these traditional rulers are the owners of the lands within their territorial confines. Some do hide behind this misconception and then abuse peoples right without any probable cause. I have always said it and i will continue to repeat it without fear that, if you are a true believer and you cant speak truth to power, you better set aside your beliefs.

I know alot of people wont be happy with this rant but the gospel truth ought to be told as it is in substance. Power belongs to the people and under no circumstances should this power be used in abusing the constitutional rights of people.
The very fact that, one comes from Axim doesnt mean that,he is constitutionally barred from " owning a property" in Effia Kuma. Article 18(1) of the 1992 constitution of the Republic of Ghana is clear on that. Same applies to land ownership in respect of whether or not the land is big.

Some traditional rulers have arrogated to themselves powers to cause the seizure of lands which belongs to families and private individuals on an alcoholic perception that, since they are custodians, it means those lands belongs to them.

This irrational perception can only be fought when the masses are enlightened. Research has indeed shown that, when alot of people are enlightened, it opens their eyes to stand against any form of abuse of their rights. "Some traditional rulers after they have caused the seizure of lands", do sell same to private individuals who can afford to buy as if chieftency is an avenue to amass wealth for themselves and their family.

When you are a custodian of lands, it means you are holding the land in trust of the stool in your palace. Since the stool belongs to the people, you cannot use same for private gains. It means you cannot sell lands and keep the proceeds as if the lands are your bonafide arising out of maternal inheritance. One of these days, those you are seizing their lands will say enough is enough and when that happens, even the W.B.O cannot save you.

You cannot stand the anger of the people when they rise up against your bad treatment.

#A word to a wise is enough#
Dawda Eric(Equity)

Citizen Vigilance for Justice

13th November,2018

dawdaeric26@gmail.com