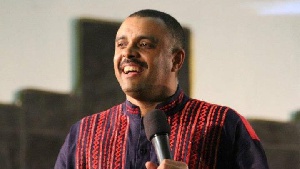 Serpents are wise because they can live and work alone! Snakes are often found on their own. Most of us have discovered a solitary snake somewhere in the garden before. A snake is not found with its mother, father or any other brothers. Snakes are experts at living alone. Snakes do not miss the company of others and do not seek the friendship and fellowship of other likeminded snakes.
Snakes are solitary animals that travel and live alone. Snakes have the ability to live in groups or to live alone for long times. There are certain things you cannot do in a group. Teamwork is great and valuable but you must also value being alone!

Ten Times Jesus Was Alone

1. Jesus was alone when He went to pray a great while before day.

And in the morning, rising up a great while before day, he went out, and departed into a solitary place, and there prayed.

Mark 1:35

2. Jesus was alone when He went into the wilderness to be tempted of the devil.

And Jesus being full of the Holy Ghost returned from Jordan, and was led by the Spirit into the wilderness, being forty days tempted of the devil. And in those days he did eat nothing: and when they were ended, he afterward hungered.
Luke 4:1-2

3. Jesus was alone when He went up to the mountain to pray and choose His disciples.

And it came to pass in those days, that he went out into a mountain to pray, and continued all night in prayer to God. And when it was day, he called unto him his disciples: and of them he chose twelve, whom also he named apostles

Luke 6:12-13

4. Jesus was alone when he was witnessing to the woman of Samaria.

There cometh a woman of Samaria to draw water: Jesus saith unto her, Give me to drink. (For his disciples were gone away unto the city to buy meat.)

John 4:7-8
5. Jesus was alone when he came walking on the water to His disciples. And in the fourth watch of the night Jesus went unto them, walking on the sea.

Matthew 14:25

6. Jesus was alone praying in Gethsemane. He exemplifies how a great leader seeks the face of the Lord alone to overcome difficult situations.

And he went a little further, and fell on his face, and prayed, saying, O my Father, if it be possible, let this cup pass from me: nevertheless not as I will, but as thou wilt.

Matthew 26:39

7. Jesus was alone when they were beating him at the Chief Priest and the elders.

Then the high priest tore his robes, saying, "He has blasphemed! What further need do we have of witnesses? Behold, you have now heard the blasphemy; what do you think?" They answered and said, "He is deserving of death!" Then they spat in His face and beat Him with their fists; and others slapped Him,"
Matthew 26:62-67 (NASB)

8. Jesus was alone when He was interrogated by Pontius Pilate.

And Jesus stood before the governor: and the governor asked him, saying, Art thou the King of the Jews? And Jesus said unto him, Thou sayest. And when he was accused of the chief priests and elders, he answered nothing. Then said Pilate unto him, 'Hearest thou not how many things they witness against thee?'

Matthew 27:11-13

9. Jesus was alone when He was beaten by the soldiers.

Then the soldiers of the governor took Jesus into the Praetorium and gathered the whole Roman cohort around Him. And they stripped Him, and put a scarlet robe on Him. And after weaving a crown of thorns, they put it on His head, and a reed in His right hand; and they kneeled down before Him and mocked Him, saying, "Hail, King of the Jews!" And they spat on Him, and took the reed and began to beat Him on the head.

Matthew 27:27-30 (NASB)
10. Jesus was alone on the cross.

None of the other disciples was on the cross with Him. He led the way to overcome sin and the devil.

And when they had come to a place called Golgotha, which means Place of a Skull, they gave Him wine to drink mingled with gall; and after tasting it, He was unwilling to drink. And when they had crucified Him, they divided up His garments among themselves, casting lots; and sitting down, they began to keep watch over Him there.

Matthew 27:33-36 (NASB)

Jesus Christ was alone many times. It was necessary that He was alone. By being alone, He accomplished amazing feats. Are you a leader? Are you able to work alone when need be? Are you able to accomplish what you must accomplish alone? Jesus Christ is unrivalled as a good leader. You can follow the example of Jesus Christ and become a good leader too. Learn to work alone and you will accomplish amazing exploits!

theaol@ymail.com

By Dag Heward-Mills