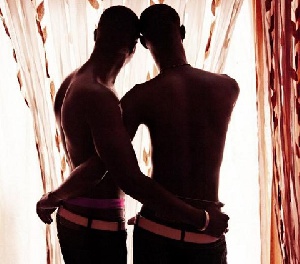 Dear Sir,
I have been a little late in writing to you these days because you never did anything about my previous letters. The call for you to provide bins at every vantage point haven't seen any improvements. Neither has there been any thing done about the roads linking to my village. We still have to protest before you build footbridges for us. I hope Dumso is not back.

As my fellow Christian, I am writing this letter to let you know that our Christian walk is not complete if we don't love one another.

Lots of people have been discriminated against, socially castigated and sometimes physically harmed in our society because of their sexual orientation.

Mine is not to look at the pros and cons of being a homosexual neither am I not writing to point out facts and figures on LGTB but rather the discussion is not an affirmation to the acts of Homosexuals by christians.

The argument is that as christians we haven't done much to embrace and extend the Christlike love imbibed in us to every creature especially people whom have different sexual orientation.
The basics and fundamentals of Christianity is Love. This is what the Golden Test says in John 3:16 that God so love the world.

If the cross represents LOVE then the onus is on us to exhibit the love that God showed to mankind to the world.

The bible says love is the greatest of all because whoever lives in Love lives in God and God in Them; Ephesians 4:2. I am writing against the discrimination and segregation of Homosexuals by christians.

I believe that if christians exhibit exceptional love and affection toward homosexuals, it shows maturity and showcase the fruits of the spirit which is love.

Again the call is not to reject the person but the act. Not to affirm their conduct but to embrace their being.
It is through this love and affection that the world would know that we are the light of the world. Also through that they will eventually be saved.

I sometimes ask myself. What would Jesus do If Jesus Himself were to meet a homosexual? The answer would surely be the same way He handled prostitutes and thieves in my opinion.

I believe that if they get more affection from the Christian fraternity, christians are able to understand and get to know them better and in the process point Christ to them. The Holy Spirit would show them the light and bring them to the cross.

Ours is to love and because God Himself is Love.