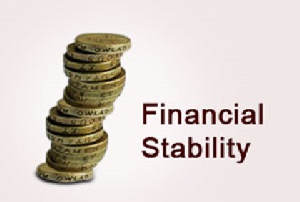 Since independence, African countries have not been able to be financially stable to solve some critical economic issues be it price stability, exchange rate, education, transport, health, food, infrastructure and services.
One may wonder why, since the African continent is well endowed with the most valuable resources.

Africa must birth its way of life and this can be done through a pivot of economic integration of African states. The birth of an economic unit to accommodate the diverse needs of Africa countries is the way forward.

Africa must birth a single financial regulator i.e the 'Africa Central Bank'.

WHAT IS THE AFRICA CENTRAL BANK?

The Africa Central bank shall be a financial regulator to be created unanimously by African countries.
The bank when established shall and must not print currency notes for African countries. African countries will transact all economic transactions with their generally accepted financial instruments.



THE ROLE OF AFRICA CENTRAL BANK.

• These bank will serve as an apex body under which all African central Banks will operate not as a regulator but member bodies.

• The bank will accept a marginal percentage of each African countries budget into the economic stability fund to be created by the bank. These funds will be available to all African countries for both short and long team financial support
• The bank will serve as lender of last resort to any African country distressed to the point of economic bail out.

• The bank will ensure that no individual member country seeks financial support from Europe or Asia due to policy slavery, thus tough sanctions and liabilities.

• The bank will initiate and negotiate all financial support from the western world on behalf of African countries in other to make funds less expensive and also spread liabilities.

In other words, each member country will submit their various economic demands and the bank will work accordingly based on the individual country request to bring fairness and equity.

MANAGEMENT OF THE CENTRAL BANK OF AFRICA
Management of the bank shall be made up of a president who deemed fit elected unanimously by African Central Banks Governors and deputies.

The Bank must and shall have a Board which shall include all Central bank Governors and deputies across the African countries.

These board shall meet periodically to discuss and implement unanimously measures and procedures to enhance financial freedom for African countries.

THE CENTRAL BANK OF AFRICA SHALL ESTABLISH

1. Africa Stability fund
2. Africa Contingency fund

3. Africa Project and infrastructure Fund etc