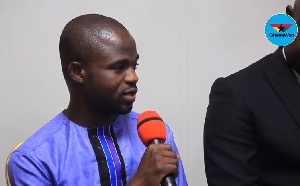 The contracts for sale documentary by ace journalist, Manasseh Azure Awuni reveals the true attitudes of the majority of Ghanaians.
Most Ghanaians are greedy and don't see the need to support societal welfare. For example, we would rather choose to inflate cost during procurement processes and create benefits for ourselves, than to get value-for-money contracts for the country.

It's a sad reality, many Ghanaians today await for an opportunity to occupy a position in politics or civil service and steal from the nation by any means possible, in order to get rich quickly.

The rent-seeking behavior of the Ghanaian is on the rise.

This is because previous and current duty bearers haven't given them patriotic examples to look up to.

The few good citizens that we do have also appear ignorant of what their duty bearers do with the nation's resources. They naively believe their leaders are doing them a favor when they construct airports, roads, provide electric, or any other developmental needs for them using their taxes.

This makes them unable to see anything wrong when their taxes are diverted into private pockets with the remaining little being used to provide them developmental services.
The level of polarization in the country is very high and continues to worsen every day thus resulting in corrupt duty bearers hiding under party colors to escape prosecutions.

What is needed is serious education.

Not in the classrooms, but education based on how we can collectively criticize our societal wrongs and demand for changes to be made by duty bearers.

For example, if one belongs to the NDC it doesn't mean you should support all cock and bull stories brought out by the party. One should be able to criticize and offer solutions where necessary.

Also, if one belongs to the NPP, one should have the courage and honor to do the same as well and together our children and their grandchildren would be able to grow up and witness great role models whilst living in a better Ghana.

Consequently, we as citizens must change our attitudes for the betterment of the nation.