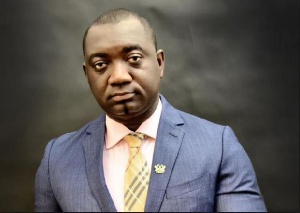 Kidnappings and abduction is alien to us as Ghanaians. Our culture and constitution frown on the act of kidnapping.
But in recent times there has been reports of kidnapping cases in some parts of the country. Some months ago it was Takoradi and few days ago it is the Ashanti Region Kumasi precisely.

Few days ago two Canadian women were kidnapped within the Kumasi Metropolis which is very unfortunate and unacceptable, Bailen Chitty who is 19 years and Lauren Patricia Catherine who is also 20 years were forced into a vehicle when they had stepped out of their apartment.

This type of crime is not common among Ghanaians but we always hear it happening in other African countries.

I'm urging all Ghanaians to help and assist the police and other security agencies with any vital information on where about of these two Canadian girls, I am also appealing to all political parties to depoliticize this issue so that we can pursue same course to rescue the girls from the kidnappers.
I am therefore appealing to Canadians that, government and the security agencies are doing their best to rescue Bailen and Catherine safely.

I will therefore reiterate that Ghanaians are law abiding and will do our possible best to fish out the perpetrators.

Columnist: Edmund Kyei, Asokwa Constituency 1st Vice Chairman