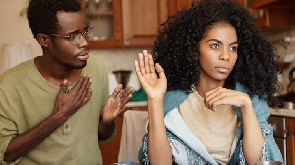 One of the most important decisions you can make on the road to your destiny is choosing who you will allow to be a part of your life.
The people we spend time with affect our journey. They influence us to move forward and soar higher, or they hold us back and cause us to live in disappointment

Sometimes we have a checklist in our minds of what the perfect relationship looks like, and because on paper someone matches that checklist, we think it should result in a perfect relationship. When in reality "our reality" doesn't match the fantasy.

It's important to recognize the right relationships. When you see that a relationship is unhealthy, you have to be willing to let it go.

Are you spending too much time with friends who are putting your future on hold?

Are there influences in your life that you know are not right?
Is there a commitment you are about to make in a relationship that you're unsure of?

Oftentimes, the inner voice is so soft. Your future is too important to sacrifice it for someone else's companionship.

If you are hearing that faint inner voice but you're afraid to let go because you don't want to be alone.

Remember your life is too important. Don't ignore that still, small voice within.

If you are in a relationship that is not right for you, don't battle with your feelings or try to make excuses for what's going on. You know is dragging you down and causing you to fall short.
Take time out and make that tough decision. Toxic friendships do nothing but destroy. You are worth way more.

By: Dr. Annie Gaisie, Psychologist - Addictive Behaviour.

Email- dovewomen@gmail.com

Join our Empowerment project via- 00447486286143