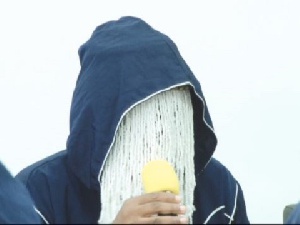 Clearly, Anas is a great patriot and an exceptionally gifted investigative journalist. Not everyone though is happy with his style of fighting and exposing corruption and other scandals.
After watching his now very famous Nyantakyi Video, one of the 23 major scandals he's exposed since 1999, l have nicknamed Anas One-man-FBI, after US Federal Bureau of Investigation.

Yes, a list of Anas' notable investigations is currently circulating on social media.

I have met Anas before. Oh, yes, l know him! But this was long before the guy's work took the form of an FBI agent, l mean an anonymous, undercover investigative journalist.

I'm not someone who has followed Anas career and work very closely. Let me confess until very recently, l was unaware of much of Anas' extraordinary work, let alone the tall list of acknowledgements and accolades that have come along with the guy's incredible work.

l did a quick on Wikipedia which cast Anas as a global phenom whose accomplishments are in the league of Prez Barack Obama, Auug San Suu Kyi, Pope Benedict XVI and Malala Yousafzai. This obviously is a huge, huge deal, baby!


As Ghanaians, we must not just be proud of Anas, but we must applaud and celebrate him as one of the heroes of our time. Indeed, Anas is a hero. I'd go further to say that he is even a near-saint!

But still his celebrity, near-saintly status does not make him sacrosanct. Yes, he's a human being with all the vicious, corrupt tendencies like you and me and like all the people and the places he's investigated.

I dare say Anas could be as rotten, if not worse, than the corrupt individuals and institutions he had so gallantly helped to undo. Anas wields enormous power and influence. And being as human as you and me, he could deploy his power and influence to intimidate and extort other people.

If our intelligence operatives are responsible, l expect them to have a dossier on Anas already; l urge the operatives to make move on the guy if they've none.
Yes, Anas ought to pass integrity-credibility test. I expect him to gladly welcome such a move if he's not as putrified as the people and places he helps to expose.

As a weapon against - BRIBERY and CORRUPTION - the twin scourge of our underdevelopment and poverty - it's my fervent prayer Anas comes out of any police investigations intact. Amen!