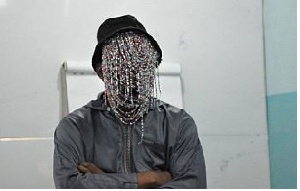 Whilst it's a good thing to expose corruption and other wrongs and wrong doers in our society, the greater good for the greater majority of the population should never be overlooked.
As an Emergency Physician and a public health advocate, I was very distraught when I watched Number 12. In my view, Anas did not consider the safety and health of the fans at the stadium when he decided to bribe the referee to favour Accra Hearts of Oak against Kumasi Asante Kotoko in that Category A football match.

A healthy rivalry between these two traditional Ghanaian clubs sometimes go overboard and I could see a deja vu ( May 9 on my mind) had the fans reacted angrily to the referee's erroneous decision which was so glaring.

And this decision was because he had been influenced by Anas and or his team before the match. Will Anas be able to tell Ghanaians that he was sorry had there been a déjà vu?
A lot has been done in prehospital emergency care in Ghana since 2004.But with a current fleet of less than 60 functional ambulances nationwide, we are certainly not ready for another May 9 or a similar event.

For every decision, the risks versus the benefits should be weighed carefully. No matter the financial, political or social gain, if even a single life could be lost from that action, then it's not a decision/action worth taking.

I will like to see the rot in our society exposed and the perpetrators of the same, punished. However, public health and public safety should not be jeopardised in the process.