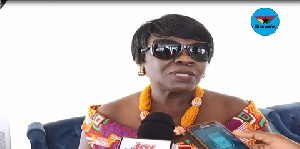 The 12th edition of the Routes Africa Conference has been launched in Accra.
The conference, the longest standing and one of the most established aviation fora on the continent, will be held in Accra from July 16-18 and will be hosted by the Ghana Airports Company Limited (GACL), under the aegis of the Ministry of Aviation.

The event is expected to pool leading airlines, airports and tourism authorities to discuss air services to, from and within Africa.

By uniting the region's key decision makers, Routes Africa provides an effective platform for key decision makers to update their industry knowledge, discuss potential and existing air services, and network with industry influencers.

This, Ghana's sector ministry maintains, is in tandem with the Single Africa Air Transport Market (SAATM), which was launched by African Heads of State at the African Union (AU) Summit in January this year.

Launching the event in Accra last Friday, Aviation Minister, Ms Cecilia Dapaah described the choice of Ghana as host of the conference as "timely and strategic," as Ghana would be showcased on the world's travel market.

Ms Dapaah added that the conference will give Ghana a major boost in its image, noting further that she was particularly happy that the conference was coming at a time when giant strides had been made in the industry.
According to the Minister, the decision to hold the event in Ghana "is a demonstration of the confidence reposed in Ghana's aviation industry".

Government, she reiterated was determined to make Ghana an aviation hub in the sub-region, adding that the country's aviation stands tall as one of the fastest growing in the region.

"I am confident that the Routes Africa event will create the needed opportunity for networking and exchange of ideas. It will also provide a forum for the media and other stakeholders to project Ghana in a very positive light."

She reckoned that Routes Africa recognised the importance of enhancing intra-Africa air connectivity to stimulate economic development across the continent.

The Ministry remained committed to providing the necessary infrastructure to match the increasing passenger throughput, Ms Dapaah stated.

Ghana's new Terminal Three is set to accommodate five million passengers annually and process 1,200 passengers in an hour.
This, she said "speaks volumes about government's determination to improve facilities at the Kotoka International Airport."

Government's cardinal focus is to give the needed boost and impetus to the aviation industry and position it strategically amongst its competitors in the sub-region and on the continent.

Managing Director of the GACL, Mr John Attafuah said his outfit will ensure that all necessary resources are made available to ensure the success of the event.

The conference, Mr Attafuah stated, presents another "unique opportunity to showcase the potential of Ghana's aviation industry and signal to aviation stakeholders that KIA is indeed the port of choice for "safe, fast and efficient facilitation of passengers, aircraft and cargo."