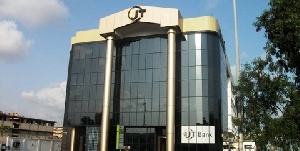 Yesterday I dreamt that Simpa Panyin was pushing a taxi up the McCathy Hill, with a number of enthusiastic crowd lined up, clapping in waiting for him, to touch the finished line.
I was so pleased to see a 72-year-old man defiling all biological odds, and pushing a whole taxi, alone, up the hill. He pushed up, hard, and finally arrived to the crowd. As he arrived, he threw the taxi in the air, and as his patriotic friends began to run for their lives, they realized it was a kite!

Five years ago our then Vice President, John Dramani Mahama, went to work in the morning, as a Vice President, but came back home as the President of the Republic of Ghana. His wife, Lordina Mahama, went to work as the second lady, but came back home as the first lady of Ghana. The then first Lady, Naadu Mills, went to work, as the First Lady of Ghana, but came home as nothing.

A few days ago, some people went to work as staff of Capital Bank, and as staff of UT Bank, but came home dressed in GCB Bank wear. Just imagine the spectacle of seeing your husband transformed from one bank staff to another, without writing any application letter, and without any interview; is that not beautiful?

And the customers of the UT and Capital banks, were all transformed, mysteriously, into GCB Bank customers. The Bank of Ghana had issued a statement, announcing that both the Capital Bank and UT Bank, have become a GCB Bank, and that the GCB Bank has taken over the ownership of the two banks.

I wanted to force myself, through the crowds that had gathered, into the banking hall, but I feared what I could be transformed into, a lizard, or maybe a fish, especially since I had made no effort at contacting Simpa Panyin, to inform him of how his actions are making customers stranded, anxious, and not knowing what had become of their investments.
Taking over a bank is not a day's activity, so I had wondered how the staff of the two banks did not know about this dream I had. The leaders of Simpa Panyin's Bank might have mastered the arts of secrecy, to such perfect heights.

With all the preying eyes, and the rumor-happy media roaming on the streets of Accra, I am still in shock as to how none of them was able to read the minds of Simpa Panyin's Addison; not even Kweku Baako, with all his flying documents, could intercept Simpa Panyin's intentions.

Let me stop here. I don't want to transform my readers back to satire, a genre I have suspended for a while; in the era of transformations, I could be accused of pushing a kite thinking it is a taxi.

I don't think the Bank of Ghana, and the top management of the Capital and UT banks have been fair to their staff, and their customers. Last Monday was a very traumatizing experience; customers very anxious, having DKM in mind, staff distraught, thinking about possible jail sentences that could come their ways, and GCB bank officials smiling their way, annoyingly, in and out of the premises. Is that how bank takeovers are done?

When the Barclays Bank Group decided to take over Absa Bank in South Africa, the process was thorough. Absa is in South Africa, yet the Barclays Bank in Ghana was updated at every step in the process. The members of staff of Barclays Bank Ghana were regularly informed of what impact the takeover was going to have on employees, shareholders, customers, profitability, and so on, nearly throughout the cycle.
But in this instance, even the branch managers of the two banks involved did not have any information. Everything seemed to have been kept with the top management of the two banks, and Simpa Panyin's boys.

Staff came to work in the morning of Monday, as they usually would do, only to meet officials from Bank of Ghana, officials from the security agencies, and officials from GCB Bank, informing them of the shutdown, escorting them, carefully, inside the branch, and shutting the doors behind them, as though they were under arrest, and thereafter revolutionarized the Capital Bank software into GCB Bank.

So you see, that is why I have failed to dream for several months now; because my dreams have ways of appearing in human lives. How can one person enter a bank as UT, and come out as GCB, something similar to Simpa Panyin's taxi transforming into a kite, not so?

I sat there watching the Bank of Ghana officials removed the Capital Bank signage, replacing them with those of the GCB Bank, and forcing the staff inside for immediate stock-taking of the assets of the collapsed bank, and that was the end, the Capital Bank was now dead, I am now a customer of GCB Bank, and thereafter we all clapped!!!!!! What a wow!

Simpa Panyin, please, tell Dr Addison, that the way the UT Bank, and the Capital Bank have been taken over is, in my view, a wrong audacity. Nowhere in the world could this happen, except in Ghana, where officials of institutions take their powers to insane levels.
Bank of Ghana is mandated to regulate financial institutions, that mandate does not include the regulations of the decisions of customers. To tell me overnight that my relationship with the Capital Bank has ended, without a prior notice, and that you have transformed me into becoming the customer of GCB Bank, is to stretch your own failures beyond redemption.

In the last year since the Capital Bank became a universal bank, the staff have managed to convince my group to open accounts with them. We have done that, and gone on to lodge some investments with them.

Fidelity Bank is based in Accra. They do not have any branch in Winneba. Yet their staff have kept pounding my offices with their products and services, making every effort to sign my businesses on as customers. They drive all the way from Accra to Winneba to prospect for business with my team. In the last couple of years, I have had the HFC relationship manager, and the branch manager, of their Obossey Okai branch, driving all the way from Accra, to visit my offices, at least, ten times!

The GCB Bank is right in Winneba, and they have been in Winneba before I was born. I have had offices and businesses in Winneba over a decade now. Yet there has never been an instance where the GCB Bank has come to us to explore any business relationship. I twice went out of my way to attempt to open an account with them. The frustrations I met immediately put me off; I did not go back, and they did not follow up too. This is the bank that the Bank of Ghana has forced me to be a customer of, right?

The Bank of Ghana should not jubilate that they have been able to keep this transaction in utmost secrecy. At best the transaction smells of conspiracy, conspiracy between themselves and the owners of the two banks, this is a customer ambush, and somewhat deliberate, to traumatize us.
Such a thing should never happen in any civilized society, that a staff of Capital Bank goes to work as Capital Bank, and comes out as GCB Bank staff, that a customer of UT Bank, is UT Bank in the morning, and without any prior warning, comes out at noon as GCB Bank customer.

Remember I have not said that the UT and the Capital banks have done anything right, and I have not said that the Bank of Ghana is wrong in stepping in to save the investments of customers. The Bank of Ghana is the regulator, and therefore has to ensure that the interest of the public is protected. So their intervention is a right thing done.

But I am against the abruptness of the takeover. The Bank of Ghana did not wake up one day to take the decision to withdraw the licenses of the two banks. This decision might have been contemplated several months back. I am told these banks, and more, have been in distress situations since last year, and the processes of the withdrawal of licenses began several months back. So why do you keep this information away from us?

This is poor, traumatizing, irresponsible, and dangerously rude. It is reckless, unprofessional, intimidating, and bizarre, and this must not be left un-condemned. I would have sued them, for such a bizarre exercise of their mandate. No courtesy, for the staff and for the customers of the two banks. You used your authority rightly wrongly.