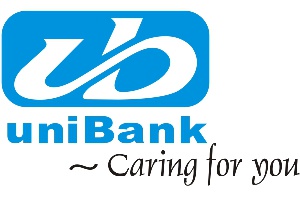 Dr. Prince Kodua, Lecturer, Market Analyst and a Consultant at the University of Ghana Business School is of the opinion that "Taking the Bull by the Horn" should not always be considered prudent in bringing a profitable closure in business and regulator relationship.
"Taking the Bull by the Horn" may demonstrate the resolve on the part of Bank of Ghana, the regulator to apply sanctions and eventually instill discipline in the financial services sector.

The bank of Ghana's appointment of KPMG to take over the management of Unibank and the subsequent public announcement of same is not very prudent decision although the constitution mandate's it to do so.

The Bank of Ghana's claim and justification that the takeover is aimed at making Unibank stronger and competitive is somehow problematic from a marketing perspective.

This single action of a public announcement by the Governor of Bank of Ghana of a takeover of Unibank constitutes a major stimulus that can negatively affect customer and other stakeholder groups who transact business with Unibank.

This very action by the Bank of Ghana if not for any effect at all will increase perceived risk associated with indigenous Ghanaian banks and similar businesses by both current and potential customers.
It is also important for us to note that, negative and strongly entrenched consumer attitude that may develop as a result of the approach of the takeover of Unibank may not be very easy to change overnight.

Even where possible, such change in consumer attitude may require enormous financial and marketing ingenuity. My take is that Bank of Ghana should have done "Behind the Scene Takeover".

This approach would have had less negative impact on customer attitude and confidence in dealing with Unibank and possibly other related entities.

Given that Bank of Ghana had already taken the takeover action –which is within its regulatory powers, my advice to KPMG, the newly appointed management entity is that they should go far beyond prudent financial management and to develop a sustainable and competitive positioning for the bank. This will require serious effort at marketing and rebranding in particular.