Opinions Sun, 11 Feb 2018
Click for Market Deals →
The world had converged on East London's Royal Victoria Dock for the annual World Travel Market (WTM) – a global premier-networking event for the international travel and tourism industry, which brings together thousands of huge industry players, senior travel industry professionals, relevant government persons, key industry buyers, digital influencers, students, international press, suppliers of travel and tourism products around globe.
Though this event was one of the interesting ones for me, a few interactions with participants left me shocked and disappointed- I could not come to terms with the gleeful exhibition of gross ignorance by participants who had little or no knowledge of my beautiful country, Ghana.

Their questions brought into reality the varied misconceptions, myths, fallacies, errors and generalizations about the African continent. In light of the problematic questions that were thrown at me, I decided to write about the achievements chalked in the African continent.

As these inane questions were being thrown at me I had wanted to let them know that Africa is a resourcefully-beautiful healthy continent made of 54 independent rich and poor countries known for the export of great mineral resources like Diamond, Bauxite, Platinum Group Metals, Phosphate Rock, Gold, Vermiculite, Cobalt, Zirconium, Copper, Coal, Uranium, Aluminium, Iron, Steel, among others.

That Africa is not a single dark-poor-nation suffering from terrible diseases. I had wanted to let them know that Africa like anywhere else in the world is not entirely a dangerously violent place as widely reported and that many of its countries are democratically stable with great reputation for religious tolerance and safety.

That corruption is a universal problem, and Africa has its share. The 2015 Corruption Index showed that corruption levels in countries like Botswana was much more minimal than in Italy and Spain.

I would have told participants that the latest cell phones with advance specifications are used throughout the continent, with internet connectivity and advanced mobile banking and money transfer systems.

African innovators continue to contribute to science, medicine, technology, politics, sports, food security, you name it, all around the world, and Kofi Annan (former UNSG) comes to mind.

Aside these wonderful innovations, Africa has great history, long before its colonial exploration. A trip to Egypt, Zimbabwe, Ghana, Southern Africa cave inscriptions by San ancestors thousands of years back, among others

Importantly, please note also that, though Africa has great safari areas and wildlife parks, dangerous animals do not roam on Africa's streets everywhere; neither do Africans dwell in caves nor on trees naked!

A Moorish proverb has it that, "He who does not travel does not know the value of men." So come along with me, let me show you a picture of my unique African city called Accra. The capital of Ghana (West Africa) the first independent West African country previously called the Gold Coast, now, Chocolate probably since cocoa has taken over, with Ghana being a leading Cocoa exporting nation apart from being a high-value exporter of gold, petroleum oils, coconuts, manganese, aluminium, diamond, and many types of woods. In 2016, Ghana was listed as one of the world's top 90 exporters that ships over US$10.7 billion worth of goods around the globe, according to the International Trade Centre.
In 2013, MasterCard's African Cities Growth Index Ranked Accra as Africa's top city, regarding its economic potential over the next five years. Accra has great hotels, casinos, beaches, restaurants, bars, nightclubs, an International airport, a Sea port/harbour, roads, and railways for transportation, and it hosts tourists all year round.

As at 2013, the Global Peace Index ranked Ghana as the 58th most peaceful country in the world, having enjoyed a multi-party democratic system since April 1992.

"Hello! My name is Makafui, I come from Ghana, have you visited the Ghana stand yet?" smiling at three Bolivians facing me.

I had just had a great time welcoming visitors to the Ghana stand and sharing our rich Ghanaian made chocolate and copies of Ghana's travel brochures at the WTM. "No! One of them answered with a smile." "Is Ghana a city in Nigeria?" said the other with a curious look, wondering if Ghana is indeed a city in Nigeria. Well, it is not surprising to hear such a response because Nigerian friends are comparably everywhere with their strong presence.

"No! Ghana is not a city in Nigeria. Ghana is a Country with about 27 million people located in West Africa along the gulf of guinea and Atlantic Ocean and Accra is its capital city, I replied." I had about 20 minutes, introducing Ghana to them and invited them to come to Accra with me. They smiled with joy and said, "You bet!, we're going to make it to Ghana soon". The frequency of the above conversation with different groups of people inspired the decision to write this piece, welcoming and introducing you to my unique Accra city. So, Welcome to Accra!

Accra is place of real, interesting diversity and the melting pot of cultures; the city offers its visitors varied artistic expressions that include mouthwatering cuisines, dance, music, and diverse ancestral cultures for those spiritual at heart. It is therefore not rare for visitors to discover the ancestral connection and reverence being represented especially during festivals by the traditional lords. Do not miss out on experiencing the conducts at naming, marriage and funeral ceremonies in Accra. Accra is intriguing and entertaining.

Every corner has something unique to see or do. Call out communities like Osu, Labadi, Teshie, Nugua, Tema, Tesano, Achimota, Labone, Kwame Nkrumah Circle, Cantoments, Ridge, 37, Bukom, Dansoman, Tema and your tour guard will definitely find for you a fine joint where you can enjoy your stay, and enhance your travelling experience. Feel free; do not worry about getting lost: just ask! It is a friendly city with nice people.

Come With Me; Let's take a ride to 10 events and places you should never miss out on

Accra Chale Wote Street Art Festival


A place where many find love with galleries of talented arts, music, dance, and tastes of kebab slings, brews, and artifact from vendors. Chale Wote is one of Ghana's biggest free outdoor arts events, held within the historical streets of James town in Accra in the Month of August (Estimated to have attracted over 30,000 revelers around the globe in 2017). It has become a place where love comes alive for fun lovers, with visible crowds of creative costumed Afrobeat singers, free spirited storytelling artists, filmmakers, writers, activists, body painted performers, drummers, dancers, designers, skateboarders, students, horses.., something you'll easily slip in love with, a great sight you can't stop taking pictures of… See you in Accra soon!

The sight of Ghana's Supreme Court:




Located on Accra High Street, and in front of it is the memorial to the Martyrs of the Rule of Law. A very remarkable sight to behold, not only for the edifice, but also for its historical contributions to peace and order. It is the final appellate body of the whole court system of the country, with original and exclusive jurisdiction in all matters relating to the enforcement or interpretation of Ghana's Constitution and other related legal matters.

Kwame Nkrumah Mausoleum and Memorial Park




This spectacular architectural masterpiece designed by Don Arthur, is the final honorary resting place of Ghana's first President Osagyefo Dr. Kwame Nkrumah (1909–27 April 1972) and his wife Fathia Nkrumah of Egypt (Photo by ryan.koopmans). It houses a collection of his personal belongings, including the smock he wore while declaring Ghana's 1957 independence as well as copies of personal correspondence and numerous photos of him and various world leaders. The mausoleum is clad from top to bottom with Italian marble, with a black star at its apex to symbolise unity. It is surrounded by water, a garden and with river washed rocks within the interior. It is a tranquil park, full of wandering peacocks and fountains with bronze statuettes of flute blowers, blowing out springs of water. The park is right at the heart of Accra, close to the "arts centre or the old polo grounds" … don't miss a sight of this monument!

Still in the neighbourhood? Do check out the General Post office in Accra:




"Travel at all cost, Travel safe, travel far, travel wide, and travel often." – Nomadic Matt, "Life is a journey. Make the most out of it – Life is either a daring adventure or nothing at all." – Helen Keller, "Travel makes one modest. You see what a tiny place you occupy in the world." – Scott Cameron, "A ship in harbour is safe, but that is not what ships are built for." – John A. Shedd "This heart of mine was made to travel the world… Once the travel bug bites, there is no known antidote, and I know that I shall be happily infected until the end of my life." – Michael Palin
The Light House at James Town (Built in the 1930):




Built by the British at James Fort (1871), it overlooks the harbour and gives the opportunity to view the James and Ussher fort, and the Bukom district. Located directly east of the Korle Lagoon, James and Ussher town are the oldest districts in Accra (where many popular hip-cultures like the Azonto-dance originated). These communities emerged around the 17th century with the British James and Ussher Fort on the Gulf of Guinea coast in 1673 – 74. The British fort was the last and the smallest of the three forts used as European trading post erected in Accra on a site leased by the Ga-Mantse in 1672. In the forts, the British brought slaves and labourers from the Allada aka Alata kingdom in Nigeria (a major regional market for slaves)… Come visit Accra for more historical lesson. Today, the dense commercial and residential area remains a hub for fishing, primarily inhabited by the Ga. It holds great remnants of Accra's colonial past

Great Shopping Centres for your cameras and experience:




Reward yourself with a souvenir while you experience Accra's busy malls, supermarkets and the many traditional markets across the city, experience the traffic jam and its many hawkers, selling virtually everything lol

Don't lose out on an opportunity to experience great exotic tastes in Accra




Accra has the best coffee shops you can dream of or ever ask for; more so, within a relaxing, airy flowered and spacious terrace atmospheres, nice lighting, inviting décor with great customer service, and of cause, a strong Wi-Fi facility. Do not miss out on the café experience at this five places of my choice; Josie's Cuppa Cappuccino at Airport residential, Vida e Café in Labone, all branches of Second Cup Coffee, all branches of Café Mondo and last but not least in any sense, Enda. Go enjoy a wide range of coffee options, or yogurts, oats with ham, raisins and honey, sandwiches with variety of filling options, burgers, healthy wraps, tea, smoothies, cakes, doughnuts, rice dishes, salads, parfaits, pasta, delicious crepes, you name it and give me a call!

At all cost Eat-Local and share with me the picture
Get some local dishes; try some of Accra's favourite snacks like roasted plantain with peanuts, seen in almost every corner of the city. Get a heavy lunch; request and enjoy fufu, banku, jollof, wakye, or Ga-Kenkey with fried fish, seafood with hot sauce. Visitors can always find mouthwatering local cousins from stews, sauces, and soups. Soups and stews in Ghana are generally spicy and tasty! Feel free to ask for locations to a local dish!

Spend some quality time by Accra's Beaches at all cost: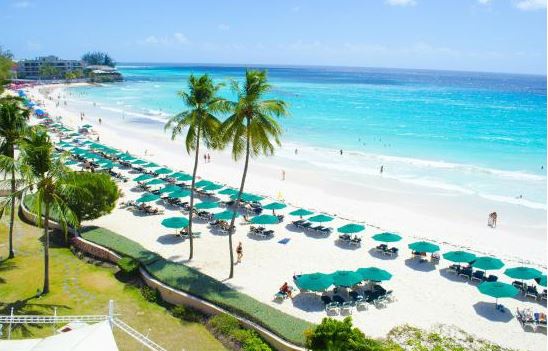 With Tropical climate all year round and a coastline of many incredible beaches, Accra is the perfect getaway for relaxation, the perfect sunbath destination. Explore a summer -type pleasure all season. Ghana's coastline stretches 560 kilometres (350 miles) from Aflao in the Volta Region all the way to Cape Three Points in the Western Region. Popular among Accra's beaches is the Labadi Beach, known for its nighttime parties, horseback rides, delicious foods, and live band music without travelling out of town. Enjoy also, the La Palm Royal Beach, known for its luxurious seafront-relaxing atmosphere for holiday makers craving pristine, disturbance-free time in Accra. Kokrobita Beach, located a few kilometres outside Accra can also be considered, popularly teeming with expats who come to enjoy the Rastafarian culture prominent there in an atmosphere of calm natural shades of many palm trees on the shoreline. Taking a trip out of Accra to Keta's Abrorigines Beach Resort to enjoy fresh tilapia, oysters, and other seafood isn't a bad idea. Here you watch how the Volta River meets the Atlantic Ocean, such a great sight!

Taste an Ice, Watch the Sun set in Accra, Explore the Nightlife Sights:

Do enjoy the taste of Ghana's favourite popular Ice cream, a perfect choice to go for any time of the day whenever you are in Accra. Even while you watch the Sunset over the capital city of Accra and you prepare to enjoy nightlife in Accra City. Accra is indeed so full of life, offering interactive experience to visitors.

In the words of Lao Tzu, "A journey of a thousand miles starts with a single step." and "Travelling is the only thing you buy that makes you richer"- so wherever you are, make a decision to travel!

"Because in the end, you won't remember the time you spent working in the office or mowing your lawn. Climb that goddamn mountain."? Jack Kerouac

"Twenty years from now you will be more disappointed by the things that you didn't do than by the ones you did do. So throw off the bowlines. Sail away from the safe harbour. Catch the trade winds in your sails. Travel. Explore. Dream. Discover." – Mark Twain
Send your news stories to and via WhatsApp on +233 55 2699 625.