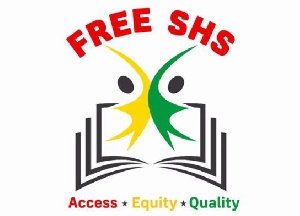 My two best Presidents: Paul Kagame, the President of Rwanda and Croatia's President, Kolinda Grabar-Kitarovi.
President Kagame is the most transformative African President today in a country that everybody thought dead only a decade ago.

President Grabar-Kitarovi is the woman who, though is President of a second world country with a gross domestic product of US$ 50.43 billion, attended the quarter-final and final of the 2018 FIFA World Cup held in Russia, travelling at her own expense in economy class.

Before being invited into the VIP box as a guest of Russian President Vladimir Putin, President Grabar-Kitarovi? watched every single match of her team on her feet from the non-VIP stands with fellow Croatian fans, dressed in her country's national team jersey.

This is the same woman who as Croatia's Ambassador to Washington, United States of America (USA), from 2008 until 2011, did the admirable. When it was revealed that her husband had used her official car and that she herself had used another embassy car for private purposes, she defended her use of the extra car but went ahead and paid for all the expenses involved.

Why am I interested in her action in Russia? You guessed right. I have an invitation: all African Presidents who will fly economy, pay their own ticket and stand with the crowd, please show by hand!
In Ghana, the question has been asked: is the problem with Nana Akufo-Addo's Free Senior High School (SHS) policy one of lack of funds or inadequate infrastructure?

I think it is emerging that Ghana simply does not have the wherewithal to sustain this policy that says: no more admission fees, no library fees, no science centre fees, no computer lab fees, no examination fees, no utility fees, no boarding fees and free tuition.

Nothing wrong with that: in fact, for a people who have suffered deprivation as a result of bad and corrupt leadership, tightened our belts as our leaders loosened theirs, bitten the bullet while our leaders bit chocolates, I believe the Free SHS is the most progressive government policy since former President Kufuor's health insurance, school feeding, Livelihood Empowerment Against Poverty (LEAP) and capitation grant.

I am convinced that the most anti-masses policy any 21st-century government anywhere in the world can pursue is nursing and teacher training allowances.

Bawumia is a good economist no doubt, but I doubt that there is any Economics textbook that supports the theory that in the second decade of the 21st century any citizen should be paid to train as a nurse or teacher.
I have argued before, and I repeat it here that nursing and teacher training allowances made sense in the years immediately after independence.

I don't mind fee-free nursing training. What I mind is topping up the fee-free with allowances. I beg to submit that it is not a prudent use of the country's resources.

The policy may stand because it was a campaign promise, but my proposal is: scrap the nursing and teacher training allowances.

In the 41 public colleges of education, the government was expected to spend GH¢144 million per academic year on some 45,000 teacher trainees, each receiving GH¢204 each as monthly allowance. Although each student is entitled to GH¢400, part of that — GH¢196 — will go directly to the colleges to pay for trainees' utilities and feeding.

For some 58,000 trainees in nursing and midwifery schools, the government was expected to pay a total of GH¢23,000,000 in allowances (at GH¢400 per person) for each of the 10 months of the academic year.
No! I protest. Not in a country where doctors, engineers, pharmacists, IT specialists are paying their way through school.

Hear a university professor on why the allowances should stay: "The egalitarian principle underlying teacher education delivery will be overtaken by an elitist ideology and ultimately become a profit-making rather than a non-profit service facility."

Does this professor know how many children in public schools sit on ants and lizard-infested bare floor to study? Has he ever heard of the many villages that share their source of drinking water with cattle?

Talk of egalitarianism!