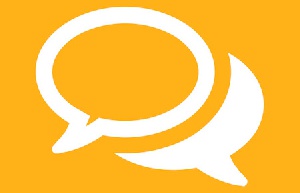 Now am gradually beginning to run out of respect, patience and understanding for some MPs who continue to make noise about the rate of attrition of old legislators such as the recent casualties.
Instead of complimenting and tapping them on their shoulders for having "diligently" served their due and time to bow out quietly in dignity, they have resorted to…… I thought this same people continue to preach to us that the youth are the future leaders; don't our future ever come, isn't it now?

For God's sake who amongst these self-christened "old and experienced"

legislators was experienced during our first parliament of the fourth Republic? Were they also not novices and learnt on the job.

Don't we see this same so called experienced legislators sleeping in the glare of the camera, don't we also see their sits vacant sometimes when very salient issues of the house demands their attention? More so, how dare them continue to raise such an unintelligent and "bush" argument which won't stand the test of time if subjected to a watertight test.

They should be very ashamed of themselves. Instances such as this is what accounts for where we are as a nation; GREED!!!!! Under the disguise of serving the people and amassing wealth for themselves, then make noise about a once in a while philanthropic gesture such as having paid someone's school fees.
Many have continuously and blindly blamed political parties for our woes which I continue to disagree. Our fore fathers and last generation of elders are solely responsible for our current under-development, due to impatience and greed for Kwame Nkrumah to see thru his agenda (which is in itself another topic for a later discussion).

Today we dare hear them praise Lee Kuan Yew of Singapore and compare him to Kwame Nkrumah. Had they had the element called patience in their blood cells, Ghana would have been an African jewel. Now they dare blame NDC, NPP, CPP, CIA, etc.

DID WE (our grandparents) NOT ALLOW IT OURSELVES for the CIA, etc, to have their way....

Instead of praising the exploits of the youth heading for parliament, congratulating them and most importantly encouraging them with positive admonishing they sit in their ill-gotten wealth arm chairs to open their rotten mouth only to spew the gibberish of their concern over the rate at which they are being "substituted".

In my view the legislative should now have a term limit of 3 or 4 terms to salvage our democracy. I have equally heard some very infantile argument by some pundits over one Seth Kwame Dzokoto.
How much more worse when it comes from the same youth who are expected to know that the world is evolving and not waiting for anyone. That gentleman makes a living from acting, a role of comedy is his specialization and as a result, some small minds think his call to duty for mother Ghana should be limited to comedy, sorry but please rethink again.

Ronald Reagan was an actor filled with so much humour, I guess the loose mouthed talkers should look around them, and check if they are rather not becoming the comedians.

However, this is equally a strong caution to the youth who also consider parliament to be a secured four year job where all personal goals can be achieved thru fair or foul means. Remember the E.T. Mensah, Esumeng, etc, were also one time the toast of all but as the law of diminishing returns or Product life cycle will always have it, no condition is permanent.

Today you are hailed as the lion (Dzata) tomorrow you will be nailed as the "Otalkunodo", to wit "You only talk but don't do". After all, don't we still have the likes of Alban Bagbin, Kyei Mensah Bonsu, etc, to guide the rest?

I strongly believe that the experience of the old legislators will be of immense benefit for the new but to over-emphasize and exaggerate their importance making them seem an indispensable tool to our legislative process is such a fallacy which ought to be shot right from take-off before someone tries to sermon raise an unwarranted alarm which will necessitate a sermon before the "terrorizing" arm of the legislature; PRIVILEGES COMMITTEE, where they are always right and we are always wrong.
Finally, if however, this new crop of "infants" entering our legislature don't purge themselves against corruption, then we are doomed and going to be worse of as a nation.

Why, because they are young and therefore, have longer lives to live, longer lives to loot, corrupt the system and amass wealth to themselves, but am glad when Wilfredo Pareto's 80/20 theory is fully visible, the poor masses will be compelled to the rescue of themselves and the resultant effect, obviously you and I will know.

#AriseGhanaYouthForYourCountry

?#?GodBlessOurHomelandGhana?

--
ERIC K. ELIKEM KOTOKO

erickevink@hotmail.com

Cell: +233 26 4705778