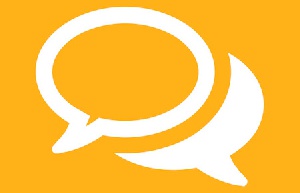 They are two 'c' beginning words. But one is more about human advancement while the other directs obstruction to progress.
Thievery, cheating and corruption are all associated with convenience.

Integrity, hard work and achievement are the associates of conscience.

Conscience encourages the self-examined life, while convenience discourages examination of the self's life.

Convenience as in greed, avarice, election stealing seems the basis for the existence of congress. Otherwise how can a 'doctor' with seven years of medical schooling imagine a diagnosis of blood as tomato paste? Medical and Dental Council, please where are you? Please take note. The man's name must be struck off your register. That man is, to borrow part of a quote of the brave Lt. Moses Yeboah: 'The bogus politician' who forgot his medical assignment.

Years after a stolen election, the preacher without conscience by the events of the stolen election is now saying the motherland is rotten after watching a 'judicial corruption' video.
With conscience, he would ask himself why he commanded people to go to court instead of using his anointed in conscience peace mandate to ask for time for more evidence on the steal tactics used to thief an election.

It was convenient for him to do so without consulting his conscience.

He should relish and not condemn the rotten results from his conscienceless 'go to court' pronouncement.

I would have thought him visionary enough to have not demanded 'go to court' but rather known then that 'go to [the] court' he has now pronounced, rotten, [motherland] torn apart and smelly' would be the result of his choice of convenience over conscience.

Preacherman can hardly contain his frustration. He has admonished against using 'technicalities to free incriminated judges' as if there is some legal system somewhere which does not operate technically. Read what I saw: 'Most of the time, God will beg me to be calm and gentle. Other times, he will give me just the right words and they are so unique I brighten up with joy.' 'Go to court' in the heat of election stealing, cannot be God's words.
As some watched along wit the preacherman, praising and raising profiles, the man called Justice whom justice eluded was in pain. This justice time is one of those times when I long to be a learned one. If I were a learned one, I would go to every court in this world to find justice for Justice. Forsaken by the learned ones, who have ensured we cannot seek justice without them, renders justice for Justice injustice for him.

I had hoped that the learned ones who had congregated at Oseikrom and were deliberating over justice matters would have come out with some kind of statement expressing displeasure with the police injustice meted out to Justice. Instead, they dispersed in mum. Mine would have been a lonely voice, a lonely cry on behalf of Justice for whom justice is being so painfully denied.

The Justice feeling is something I can associate with; although my experience of chipped off elbow bone is a far less suffering. Koti beaten to pulp for a save the motherland demo some 39 years ago, I still wonder why people who are suffering the same suffering demonstrators are protesting against will shoot out a demonstrator's eye.

If I were younger, I would start a VoPB (Victims of Police Brutality) Foundation for all the innocent victims brutalised by the police across the globe. I am sure there would be many who have suffered, hit by targeted stray bullets. Sometimes, I get the feeling of 'you must kill one,' command to disperse demonstrators.

Conscience begets conscientiousness, that which drives hard work to make the human condition better; both by promoting tolerance and by pursuing deeds of progress. In the motherland's governance conscience guided the CPP, PFP, NRC/SMC and ɔsono NPP.
The leaders, Nkrumah, Busia, Acheampong and Kufuor were guided by selflessness and compassion of various degrees into achieving. Even Krobo's di bi na me nni bi (chop make I chop) had some compassion of conscience.

A congressperson, on the other hand, will always ask 'for whear?' if one should mention shared chopping. The Congressional motto is 'me first; I am the one who has to chop. As for you why? Go somewhere else if you want chop.

In conscience, Kwame Nkrumah directed that: 'Members of the Convention People's Party (CPP) must be the first to set an example of all the highest qualities in the nation. We must excel in our field of work by working really hard. We must produce unimpeachable evidence of integrity, honesty, selflessness and faithfulness in the positions in which we are placed by the party in service to the nation.'

Can any congressperson claim reading, understanding, working and living by the words? None, I bet.