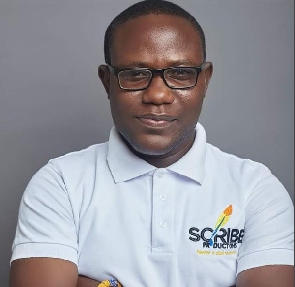 The scare of coronavirus has consumed the world and it is no doubt that many would still harbor the fear of mingling freely with others long after this virus is gone. Many things are going to change after this period; both good and evil. Some things are going to change for the better and others, for the worse. Our addictions are going to change.
With many nations resorting to a lockdown as a strategy to combat this deadly virus, it means a lot more is even going to change. Amorous relationships are going to drastically reduce while couples who haven't been together would have to, for the first time in a long while, stay together. Nuclear families would see each other as regularly as possible— something that barely happens because we are all chasing after papers.

All is not gloomy as long as coronavirus is concerned. Even though the world's economy is being torn apart, families are being patched up. Relationships are being sewn together even in these times that infections soar when people come together. Coronavirus came to tear us apart as much as bring us together! This is a great time to have a family. We all have recognized that when the game of life closes, we all must return home. Indeed, there's no place like home. No matter how well-meaning our colleagues may be, they can never be our family. No matter how conducive our workplaces may be, we can never exchange such for our homes. Home is where family is… and these are the glad tidings we will enjoy in this season of corona.

"A time to bond."

Everybody comes from a family because it is the building unit of society… and every family has a home (even if it is on the streets). Courtesy today's hustle and bustle, many of us are not able to pay attention to our families. Thanks to amorous relationships; some fathers barely stay home. Some parents and their children are gradually becoming strangers to each other. Some children see their parents only on weekends!

Though corona is taking away lives, we can't discredit its essence of bringing families together. Coronavirus has taken us back to the basics of life— the essence of keeping a family and staying home. This indeed is a time for families that haven't played together ever to do so. This period will be a test of the bond we share as a family.
This is a time to bond physically and spiritually. This is a period for devotions and study of the Bible together as a family. This period presents great opportunities for families to read together and have great fun. As a family, we can watch movies together and discuss the lessons thereof. Before life's hustle and bustle resumes, we would have made so many gains as a family if we take advantage of this season.

Children can also be given the opportunity to ask their parents all the questions that have always bothered their minds, especially on sexuality, and parents could also, in return, tell their children many things about themselves they have never known.

All the cracks in a family will be laid bare in this period where we all have to stay under the same roof for a period of time. It is no wonder divorces soared in China after their lockdown was lifted. When it has all been said and done, may our families survive!

"A time to plan the future of the family." Every family ought to have goals. There should be parental goals as much as goals for the children. A family that is forward thinking should be intentional about setting goals and having them achieved over a period of time. Where there are no family goals, we are just tossed to and fro by the winds of life. Where there is no destination for the family, anywhere may look like a destination.

The period of a lockdown is a time to take stock and plan for the future. Our mobility may have been restricted but our thinking capacity has not. This is a time to plan and measure if past goals have been met and how future ones could be achieved. As a family, we ought to take another look at our physical and spiritual goals and know whether or not we are on track.
Parents and children matter in how far a family goes. Like a team, if one is handicapped, everyone else is. It is like running a medley relay. The whole team loses if one person does. In other words, it is everyone's duty to lift each other up when they fall. As a family, we are always better together!

"A time to rest." Life has taken a break and so should we as a family. This lockdown period should be a solemn moment of reflection. As long as we don't have a pileup of assignments or office work to do from home, this should be a time to rest. Life has been lived on such a fast pace that most of us barely rest. This is why most of us are sent to our graves. A life that doesn't rest goes to rest early!

This is a season to recoup our energy. It is a season to revitalize ourselves and prepare for more challenging times ahead. Our wives should be given the space to rest. Our children should not be bombarded with countless assignments. As often as they can, they should rest. Our husbands ought to take their minds off how they can get more money. This is a time to rest.

On the seventh day, God rested. A lockdown is man's seventh day. Rest! Kobina Ansah is a Ghanaian playwright and Chief Scribe of Scribe Communications (www.scribecommltd.com), an Accra-based writing firm. His new play is "Emergency Wedding".