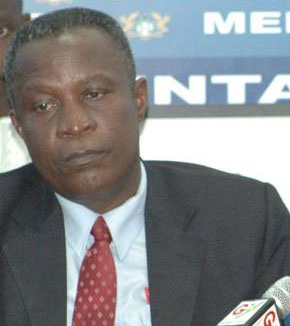 Only the good die young,' goes a popular American song.

And so it was that at the relatively young age of 56, Finance and Economic Planning Minister, Kwadwo Baah-Wiredu, died suddenly on September 24, 2008, at a hospital in far away South Africa.


But rather than mourn his passing as just another death of a popular public official, we should consider it an opportunity for critical, if uncomfortable, reflection over the issue of access, equity and efficacy in the delivery of health services in Ghana.


The question inevitably arises: Could Baah-Wiredu be alive today if we had in this country the kind of high-quality medical services that he was seeking in far away South Africa? Possibly. Possibly not.


Perhaps he could have gotten more frequent (and certainly less costly) medical attention than periodic visits abroad, which are fraught with the risks of deteriorating health between visits. He would have been treated by Ghanaian doctors who would understand his condition better because they come from the same environment as he did: They eat the same foods, drink the same water, breath the same air, they perhaps even fraternize with him.


And given such good local medical facilities, many more Ghanaians too would have better medical care and thus live healthier lives. A healthy nation, they say, is a wealthy nation, and we would be the better for it.

According to news reports, as Mr. Baah-Wiredu's condition deteriorated at the Ghana High Commission in Pretoria, where he was recuperating from surgery, the Commission's staff called an ambulance, which promptly arrived and took the minister to hospital.


We can only dream of having such modern and prompt medical services in Ghana after 50+ years of independence. Many of the people who died in the May 2001 stadium disaster may still be alive if they had been sent to hospital by professionals in an ambulance instead of being stuffed into tiny Tico taxis. When the three urologists died in an accident on the Accra-Kumasi road, their bodies were piled on the road side and covered with leaves. Many more Ghanaians have suffered similar indignities in accidents.


Indeed, when President Kufuor was recently involved in an auto accident, it turned out he didn't have an ambulance in his famously long motorcade. It took some bystanders to pull him out of the wreckage. He would later fly abroad for a thorough medical check-up, a privilege unavailable to the vast majority of Ghanaians. In fact, at the time of the accident, the lift at Korle Bu hospital was not even working, to say nothing of the many logistical challenges in that hospital that we read about daily.


Baah-Wiredu's death came only weeks after Prof. Yakubu Saaka of the PNC also died in a South African hospital where he had gone for treatment. In recent years, many private Ghanaians have also gone to South Africa for medical treatment. Some return home cured; others, unfortunately, come back in coffins.


Prof. John Evans Atta-Mills, the current presidential candidate of the NDC, was among the lucky few, having gone to South Africa many times in search of medical treatment and come back alive. When earlier this year he made what amounted to a triumphant return to Ghana, complete with a boisterous motorcade, from a South African medical sojourn, I was asked by Paul Adom-Otchere on Metro TV's Good Evening Ghana what I thought of the televised spectacle.

I wished the professor well, but I also pointed out that the fact that neither the NDC government, in which he was vice president, nor the current NPP government has built a medical facility that they deem decent enough to treat our 'leaders' and the rest of us was indicative of the hypocrisy that has characterized leadership and public policy in this country for the better part of our independent existence. The rhetoric about 'revolution' and 'moral crusade' and the 'masses' (in whose name all this is done) has been just that rhetoric.


Who would forget the famous case of President Rawlings, the Chief Priest of Revolutions in Ghana, checking into a Swiss hospital under a false name for a routine medical procedure that could have been undertaken in Ghana for a fraction of the cost? (At the time, the Children's Ward at Korle Bu was leaking so badly that it had been nicknamed River Densu).


Of course, the problem of our leaders reserving seemingly better medical treatment for themselves abroad and condemning their citizens to inferior medical care at home is not peculiar to Ghana. Nigeria's president only recently returned from a controversial medical trip to Saudi Arabia, despite the fact that Nigeria has the financial and human resources to provide some of the best medical facilities in the world, not just Africa. One of his predecessor's wives died of complications from plastic surgery abroad in Spain.


Last month, Zambia's president died in a French hospital while hospitals in his own country suffer from personnel and material shortages. In 2005, Togo's Gnassingbe Eyadema died in mid-air 'while being evacuated for emergency treatment abroad,' according to a government statement. In the nearly 40 years that he was in power, it evidently never dawned on him that one day he would need a medical facility in Togo that would save his life and those of his people, if he so wished. In 2003, Kenya's vice president died at a London hospital. In the same year, during World AIDS Day, the president of Tanzania, Benjamin Mkapa, found himself in a Swiss hospital for what his government described as 'toe surgery'. From his hospital bed, he reportedly sent letters to 'leaders of rich countries' asking them to contribute to the global fund for AIDS, Tuberculosis, and Malaria. (For the record, malaria accounts for 80% of infant deaths in Tanzania).


And so while Baah-Wiredu's sudden and tragic death reminds us of the fickleness of life, of the inevitability of our own mortality, it should also serve as a wake-up call to us all, particularly those in power and those seeking power, about the need to resource local medical facilities to provide good and accessible services to all Ghanaians.

If we had high-quality medical services in Ghana, Baah-Wiredu may well be with us today, alive and healthy. In fact, I suspect that he was a victim of a botched surgery in South Africa. Perhaps, we put too much faith in foreign hospitals, and not enough in ours. It's time we looked within.


That is the least that we can do to honour the memory of a man who did so much for his country but left us so suddenly and tragically because we failed to provide adequate medical services for him and the rest of us.


PS: We shouldn't just bury Baah-Wiredu. Government should hire lawyers in South Africa to explore the possibility that Baah-Wiredu was a victim of medical negligence.

Related Articles: