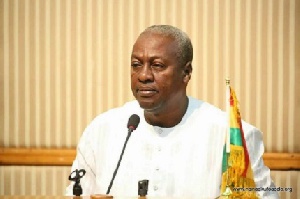 As could be expected, the decision of Kenya's Supreme Court last Friday in declaring the August 8, 2017, election in that country null and void and asking for a re-run in 60 days has stunned many and generated waves across the world.
This kind of landmark judicial pronouncement is understandably rare in every jurisdiction not excluding the most advanced democracies for the obvious reason that it has always been considered prudent for the preservation of the state, democracy, and the peace to ensure that proactive mechanisms are put in place before, during and after voting day to deliver credible electoral outcomes rather than rely on costly post electoral judicial reviews.

Proactive frameworks undoubtedly guarantee the stability of states and anchor judicious use of scarce resources as elections don't come cheap anymore considering that the 2017 Kenyan election is regarded as one of the most expensive elections in the world costing the Kenyan Government $499 million dollars. That translates into $25.45 per its 19.6 million registered voters.

Putting that in context - Rwanda spent 5.5 billion Rwandan francs ($6.5 million) to conduct its August 4 third multiparty election which had 6.8 million registered voters thus less than a dollar per voter. The 2016 elections in Ghana, where 15.7 million were registered, cost $12 per voter, while Tanzania, a country with a bigger population and more voters than Kenya, spent $300 million less on its 2015 elections.

With the exception of Papua New Guinea ($63), Kenya tops all, out spending the United States, United Kingdom, Brazil and Uganda per voter average in recent elections.

Simply put, democratic nations are celebrated for the robust and transparent systems they put in place that inspire the confidence of all in producing credible electoral outcomes that jealously protect the public purse and not how often courts annul elections within the electoral cycle. It is quite honestly a tragedy of monstrous proportions for close to half a billion dollars to have gone down the drain especially in an African country where poverty exacerbated by prolonged drought remains a challenge.

While it is important to commend the courage and apparent independence of Kenya's judiciary, it is generally agreed that the Friday 1st September 2017 Supreme Court decision has ushered Kenya into a period of enormous uncertainty. The full ramifications of the Supreme Court verdict is yet to be assessed.

It's only a decade ago when 1,600 Kenyans lost their lives to political violence in disputed elections. That tragic recent history still haunts East Africa's largest economy. Let's not forget that at least 28 people including a baby and a nine-year-old girl were killed following the declaration of last month's election by the Independent Electoral and Boundaries Commission (IEBC). The point is, Kenyan democracy remains fragile and current developments will definitely place more strain on that fragility.
This is why the next 60 days must be watched closely and actively by the international community. The key political actors in Kenya should be encouraged to remain conscious of this fragility which is worsened by debilitating ethnic divisions. Kenyan political leaders notably Uhuru Kenyatta and Raila Odinga must make a commitment to put their country's interest ahead of their personal political ambitions.

The two leaders seeming departure from their initial mature and assuring statements that greeted the Supreme Court decision ought to cease without delay. This cannot be the time for inflammatory and demagogic political speeches.

Back home in Ghana, since the news of Kenya's Supreme Court determination, Former President John Dramani Mahama has been subjected to the most vile and scurrilous attacks largely perpetrated on social media by sections of his own Ghanaian society.

These attacks on the person of the former president are most unfair and unwarranted.

It is a fact that President Mahama led the Commonwealth Election Observer Mission to Kenya but he was not the only high profile external independent election observer in Kenya.

Former South African President Thabo Mbeki led the African Union Observer Mission, so did Former United States Secretary of State John Kerry and former Prime Minister of Senegal Dr. Aminata Touré lead the Carter Centre Observer Mission.

Kenyan authorities say some 5,000 external observers and 200 international journalists were accredited for this year's election, up from the 2013 figure of 1,834.
All these observer missions were unanimous in their verdict concluding that the Kenyan elections were generally free and fair.

Although to be fair to the observers, a review of some of their preliminary reports reveal that some of them raised credibility issues even as they approved the process. For instance, in their statement two days after the election and before a winner was pronounced, the Carter Centre acknowledged that the electronic transmission of results from the polling stations to the 290 constituency centres "proved unreliable."

It is also on record and well captured by the international media that President John Mahama and President Thabo Mbeki strongly urged Raila Odinga's opposition coalition to resort to the courts instead of the streets as they had initially announced. This account has since been reiterated by Dr. Emmanuel Akwetey of IDEG who was also in Kenya as an observer.

It must be understood clearly that the Commonwealth Election Observer Mission was not a one man show by President Mahama as some have erroneously tried to portray. Indeed it was a 15-member team that included the Electoral Commission Chairman of South Africa, Vuma Glenton Mashinini, a former Tanzania National Electoral Commission Chief, Judge Damian Lubuva, Ms Pauline Welsh, Director of Legal Affairs, Research and Development at the Electoral Commission of Jamaica and Commonwealth Secretary-General Patricia Scotland.

It, therefore, cannot be both logical and morally sound to single out President Mahama for these baseless and uninformed attacks that have continued unabated.

In any case, since when did President Mahama's Ghanaian political opponents expect so much from external election observers? In Ghana's 2012 elections, all external independent election observers including those from the United Nations, African Union and the European Union were unanimous that the 2012 election was credible, free and fair and yet that did not stop them from proceeding to the Supreme Court of Ghana seeking to annul the 2012 presidential elections.

So far, there is no indication that President Mahama or any of the external election observers in Kenya's August 8 elections violated the standards of the International Declaration of Principles for Election Observation.
Election observers are not electoral commissioners. They do not influence the outcome of elections whatsoever.

Election observation is certainly not an easy task and we must spare a thought for those who volunteer their time and risk their lives to help. In the case of Kenya, there are 47 Counties, 290 Constituencies, and 40,883 Polling Stations. It will be obviously impossible for a 15-member team to traverse the entire spectrum and that is why election observers rely on samples and reports from areas they are unable to visit. We can engage in legitimate discussions on how we can improve the workings, staffing, support for and impact of election observers seeing that they play a crucial role in every election but an attempt mostly driven by hate to crucify President Mahama who only made a genuine effort should be condemned.

It must not be lost on us that the choice of Former President John Mahama by the Commonwealth is our collective achievement which we all must be proud of. If President Mahama wasn't a worthy democrat from a country with admirable democratic credentials, he would not have earned the appointment to lead such a high powered delegation neither will Kenyan political actors have accepted him as an impartial credible observer.

Where did our patriotism go?

I should be proud and feel honoured as a Ghanaian if President John Agyekum Kufuor earns an international assignment that projects Ghana's democratic credentials regardless that I am not a member of the NPP.

There is Ghana before there are our political parties and the interest of Ghana, our motherland, must always be put ahead of partisan interest.

It is the reason President Akufo-Addo must be cheered on at his first appearance at the United Nations General Assembly as President in about a fortnight from now and it is the reason we shouldn't endorse the growing tendency to wish ill of the Black Stars though I am not unaware of leading NPP officials making provocative statements about how the NDC Government was responsible for the poor results in earlier qualifiers and how only NPP supporters will be sent to Russia, but we must regardless always learn to rise above the misguided few and reach out for the Ghana Flag anytime it is about our dear country.
May God bless Ghana and bless all Ghanaians.

Samuel Okudzeto Ablakwa

MP - North Tongu, Ranking Member, Foreign Affairs Committee of Parliament.
Related Articles: