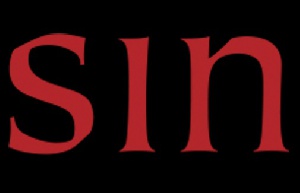 IF we truly know that a man or woman is a spirit being who lives in a body we will be careful to seek both spiritual and secular knowledge. Unfortunately, people who are full of secular knowledge do not want to hear about anything spiritual. Intellectualism has blinded them so they cannot see beyond the physical realm. This is why many have been enslaved as atheists, who always curse God and cursorily talk about rational, critical or logical thinking, but have no answer to solving the problem of sin in the world.
Jesus Christ who shared spiritual knowledge revealed that every human being living on the earth is either a child of God or child of the devil. In other words, God is a Father to some people and the devil is a father to others.

There is no grey area for anyone. The Lord Jesus told the Jews who disbelieved in Him that, "Truly, truly, I say to you, everyone who practices sin is a slave to sin" (John 8: 34). This means sin is a powerful master that is linked to the devil.

Jesus Christ explained that people who have God as their Father will love Him and do righteous deeds. This is the truth which cannot be accepted and comprehended by a person who is only controlled by intellectualism. And Christ further explained that people who do not understand His words are those who cannot bear to hear His words. To such people, the Lord says:

"You are of your father the devil, and your will is to do your father's desires. He was a murderer from the beginning, and does not stand in the truth, because there is no truth in him. When he lies, he speaks out of his own character, for he is a liar and the father of lies." And John writing by spiritual knowledge said, "See what kind of love the Father has given to us that we should be called children of God; and so we are. The reason why the world does not know us is that it did not know him. Beloved, we are God's children now…" (1 John 3:1-3).

Then the Apostle John went on to make a clear distinction between the children of God and the children of the devil in verses 8- 10, saying "Whoever makes a practice of sinning is of the devil, for the devil has been sinning from the beginning. The reason the Son of God appeared was to destroy the works of the devil. No one born of God makes a practice of sinning, for God's seed abides in him, and he cannot keep on sinning because he has been born of God. By this it is evident who the children of God are, and who are the children of the devil."
One major problem facing the world is the prevalence of sin which is committed by the children of the devil. They are lawless people who commit all manner of evils everywhere in the world including stealing, murder, rape, prostitution, fornication, envy, unforgiveness, lying, hatred, adultery, bestiality, homosexuality, drunkenness, crude joking and others. The devil's children can be people who claim to be Christians. Yes, not everyone who professes to be a Christian is a child of God, but every child of God is a Christian. God's children do not practice sin; they practice righteousness.

Sin is lawlessness or wrongdoing; it is refusal to do what God says is right. And those who practice sin habitually are slaves of sin. The devil is a real spirit being. He is a person. We need to realise that one cannot access the spiritual realm and understand how things operate through intellectualism. Unfortunately, this is the mistake many disciples of secular scientists and philosophers continue to make.

When you are exposed to sound spiritual knowledge you will see how poor secular knowledge is. It is no wonder the Apostle Paul told Timothy to "…avoid …contradictions of what is falsely called knowledge" (1 Timothy 6: 20). The word "knowledge" used in the above scriptural verse means "science." Paul's advice to Timothy does not mean that science is wrong, but that there is a superior knowledge of Christ Jesus that leads to salvation of the soul.

The devil became the father of human beings through the fall of Adam after deceiving him to sin against God (disobeying God's commandment) thereby losing his right standing with God. And he continues to deceive millions of people with false knowledge today. By the fall, the image of God that was in man, that is, God's holiness, righteousness, purity, love, faithfulness, glory, kindness, honesty and others became corrupted. The corruption of God's image in man became the disease of man's soul – sin.

Now, it has been taught umpteenth times that only the blood of the holy last Adam, Jesus Christ can pay and heal the disease (sin) of the first fallen Adam and his descendants. For Christ Jesus to accomplish this, He had to be sinless, holy, righteous, blameless and guiltless. The only way to benefit from the salvation which Jesus Christ provides is to genuinely believe in Him. To believe in Jesus Christ is to believe in the message of His death and resurrection in your heart and confess Him with your mouth as your Lord and Saviour.
When you do this genuinely, you will be reconciled to God the Father to have right standing with Him, be sealed with the Spirit of God and be a child of God, a member of the household of God for eternal salvation. People who are saved by Christ do not keep on sinning deliberately (Hebrews 10: 26). They learn to walk with God in righteousness through the empowerment of the indwelling Holy Spirit by the living Word of God.

jamesquansah@yahoo.com

James Quansah, Kumasi