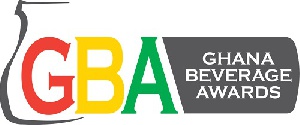 By: Global Media Alliance
The Ghanaian beverage industry has for many years played a significant role in contributing not only to the general nutrition of Ghanaians but the overall development of the Ghanaian economy.

Apart from the fiscal contribution of the beverage industry to Ghana's economy, beverages are often at the centre of all Ghanaian festivities, providing refreshment and quenching the thirst of millions of Ghanaians of all ages.

Beverages are indispensable in the Ghanaian culture. From joyous occasions to sombre moments, beverages are used to make symbolic proclamations and execute traditional rites.

Upon the birth of a child in a typical Ghanaian setting, water and alcohol are dropped on a child's tongue to demonstrate sincerity.

At durbars and funerals, libation is poured as part of prayers to the gods and ancestors of particular communities and ethnic groups.

An even more interesting trend in recent times is the claim by many producers of alcoholic beverages that their products have the ability to cure a host of ailments.

A report released in 2015 by Report Linker, a technology firm that reviews how analysts and decision makers get industry data for their businesses, reveals that in 2014 for example, the beverages sector contributed approximately US$125m to the GDP of Ghana.
Presently, the beverage industry plays a critical role in the Ghanaian economy by providing thousands of direct and indirect employment opportunities across the value chain.

The Ghanaian beverage industry needs to be commended for its progress.

Although import levels remain high in Ghana, beverage manufacturing capacity as well as bottling and packaging capacity have been boosted substantially over the past decade, with major players inventing infrastructure and trying to source inputs locally.

In the case of most African nations however, primary commodities for use by local industries are generally exported in their raw state and are then imported as processed beverages.

The beverage industry also complements proper nutrition for people of all ages. For nutrition to be complete daily, human beings are required to take in lots of fluids to restore lost fluids.

The institute of Medicine in the United States has advised an adequate intake of 125 ounces drinking water (about 15 cups) for men and 91 ounces for women (about 11 cups). 80 percent of this water is expected to be got from beverages and the rest from food.

Since water in itself cannot provide all the needful elements for good health and a strong immune system, it is important to consume recommended amounts of fruit juices, red wine, tea, coffee, milk to complement one's dietary plan.
This shows how necessary beverages are in the diet of humans.

Beverage production in Ghana has gone through numerous challenges which are often not in the public domain. Rising input costs and cost of production for example have exacted a heavy toll on the sector.

Many inputs such as glass, plastic and ethanol still have to be imported and duties, which are calculated in foreign currencies, drive production costs higher.

For instance the depreciation of the cedi has impacted particularly heavily on sachet water producers whose margins are very low.

As a result of the erratic power supply, productivity is low and manufacturers have to use diesel generators.

The number of illicit products and unregulated home brews still dwarf the legal beverages market and although stakeholders reiterate the importance of regulation, financially this comes at a high price.

On the issue of regulation, the thriving beverage industry has given rise to the influx of many alcoholic beverages.
In recent times, the media space has been bustling with adverts of various alcoholic beverages, mostly aphrodisiacs, which lay claim to many health benefits.




The speed at which these alcoholic beverages are gaining dominance raises the question of authorization of beverage producers.

There are reports in the media of efforts by the Foods and Drugs Authority and the Ghana Standards Authority (GSA) to clamp down on many of such unauthorized products. However, it seems the fight may not see an end anytime soon.

Observing the importance of this often unnoticed industry, the beverage industry, Ghana Beverage Awards (GBA) will help state authorities streamline the practices of the industry and enforce sanity in the system by celebrating authorized and excelling beverage brands in Ghana.

Launched on the 28th of April 2016, GBA aims to create a platform for industry players to; network and share ideas, market their products and services and boost the sale of beverages in Ghana.

The Chief Operations Officer (COO) of Global Media Alliance (GMA), organisers of GBA, Mr. Edwin Amankwah said, "Global Media Alliance is happy to drive this initiative. We are glad that finally the beverage industry can own such a platform which will showcase their good work to the people of Ghana."
"GBA is supportive of SMEs and all other licences beverage producers across the country. The response towards GBA has been impressive too considering that it is a first-time event. We are hopeful of a successful event in March" he added. The awards has received over 30 entries from beverage companies.

"We are excited about the confidence Ghanaian producers have in their products and we are ready to support them to do even more", Mr Amankwah said.

The award categories include product of the year, manufacturer of the year, beer of the year, bitters of the year, fruit juice of the year, carbonated soft drink of the year among others.

The Ghana Beverage Awards is partnered by the Food Research Institute (FRI) under CSIR, Ghana Tourism Authority and the Food and Beverage Association of Ghana.

Media partners are Daily Guide, New Times Corporation (NTC), Business and Financial Times (BFT), The EIB group, Citi FM, Happy FM, YFM and e.