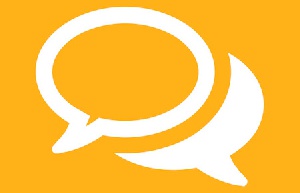 We cannot ignore the decision by the membership of the Ghana Medical Association (GMA) to call off their industrial action.
Their decision, we have learnt, has nothing to do with either the threats issued by the health minister or the unguarded remarks of serial callers on the payroll of the ruling party.

We have observed how the necessary intervention of important personalities changed the game and the doctors returned to their consulting rooms even as negotiations continue.

It is our prayer that government has learnt adequate lessons from the industrial action and would therefore steer away from the blunders which prolonged a strike action which could have been curtailed much earlier, had the right attitude from government been brought to bear upon the negotiations.

When faced with a similar situation in the future, let government engage level-headed personalities whose counsel is needed in such situations.

In matters of industrial relations, especially as they relate to essential services such as health, the provision of potable water and others, the unnecessary bravado as put up by government, does not present the officials in good light. What the government did only incensed the striking doctors who it would appear, were ready to go the full hog to achieve their objectives.
That the strike lasted so long and caused so much anguish and even fatalities are attributable to the useless bravado and poor management of the government/doctors' impasse.

It is our wish that the negotiations, which are expected to begin as the doctors stay in their consulting rooms, would be devoid of ungentlemanly conduct as exhibited earlier.

The leakage of confidential stuff to the media and the unleashing of propaganda hounds on the doctors did not speak well of the government which was thought to be behind some of the anomalies which fouled the ambience as the negotiations went on. It was not surprising that not much was achieved by way of resolving the impasse – a situation which eventually paved the way for the stalemate and its attendant consequences.

We thank the many voices which joined the call on the doctors to calm down and return to the consulting rooms.

Let the same voices implore the government to change a new leaf in its dealings with the doctors and others who out of dissatisfaction over conditions of service, decide to down their tools.
Matters only get out of hand when the element of insincerity overshadows negotiations.

Ghanaians would be watching to see how this latest bout of negotiations would turn out.

Government has a rare opportunity to make good the battered image it suffered at the height of the doctors' strike.

Compromise, as we pointed out in an earlier commentary, is the best bet in such matters. When there is understanding and sincerity, compromise can easily be reached and the country as a whole saved from an avoidable impasse or even stalemate.