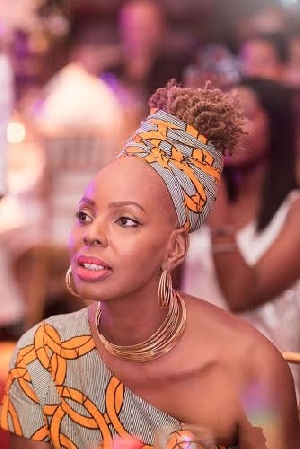 Right to Information and Affirmative Action. Two Bills. Unpassed. Much debated. Can we move from rhetoric to reality with these two pieces of crucial legislation? Can we turn laudable speeches into actual passage? Can we leave behind 13 years of debate and discussion about one of the Bills only for it to languish unpassed; a silenced footnote in another Parliamentary sitting. Right now, the RTI Bill is not on this sitting of Parliament's Business List – but it is on ours.
And it should stay there.

The Right to Information Bill has had a journey of stops and starts and in-betweens. Right now? The Bill is on a tour of some regional capitals for what a joint committee of Parliament says is more 'stakeholder consultation.' The Bill was drafted in 1999, reviewed in 2003, 2005 and 2007 but was not presented to Parliament until 2010. Since that initial presentation, Parliament has debated it, referred it and moved it – it however has not passed it. This Bill has gone through three Speakers and three Parliaments.

It is a crucial weapon in the battle to beat corruption – and so there is clear incentive for any political side to simply keep delaying it.

This is a cycle of commitment followed by inaction. It is a broken record. This government's mantra to protect the public purse, root out corruption leaving no place to hide is made more real if they actually pass the legislation that makes what is a now weary speech an actual reality.

It doesn't take Einstein to recognize why the passage of this legislation is confronting as many bumps and bruises on its road to passage. Bumps and bruises are unwelcome friends for all of us who daily navigate Ghana's liberally pot-holed roads. Coalitions fighting for this RTI Bill to pass are now weaponizing it to question President Akufo-Addo's integrity as a president.
So, the Bill is on tour.

I wonder how many tours this Bill may go on as it is stalled and halted before being tucked away, relegated to the next presidential aspirant to weaponize it on the airwaves and promise that it will be passed under their watch. The political party in opposition commit to dust it off and rev it back into action. Only to stall once in office.

'Bills, Bills, Bills' is also the name of a hit by million dollar record selling girl group Destiny's Child. They also went on tour with that track. Their track made it, millions sang it and it remains a hit to this day.

While Destiny's Child had a hit with 'Bills, Bills, Bills' and went on tour with their hit; in order to ascertain whether the RTI could be a hit with the public and us in the media it would have to be passed.

Will we only sing the blues of the so far unpassed but currently on tour 'Right to Information' Bill?
Chale, life.

What would I go looking for once that Bill is passed? The Bill will likely reveal just how poorly records are kept. That revelation may trigger a call to action about efficacy within the grindingly slow bureaucracy that can be government work and Ministries motion. We will likely be frustrated by the challenge to access the very information that might be transformative.

But that is premature. Frankly, nor is it the point. The Bill is symbolic of a step forward in our democracy and the work – particularly – of the Media to pursue stories that too often stay suspended between warring party political factions rather than seeking information to either back a perspective, effectively challenge it and most importantly potentially resolve it. And the Bill is substantive in granting citizens access to understand processes that are too often left to sometimes unsubstantiated accusations and uninformed opinions by one political party or another.

One great opportunity to use the RTI Bill – if it were currently in effect – is to access the actual procurement papers that are currently the focus of warring perspectives regarding the Mobile Money Interoperability deal between Sibton and the Bank of Ghana. The Government are claiming major money saving; the former deputy governor of Bank of Ghana dispute this. There has been a back and forth exchange of figures. I listened to morning radio where Starr FM's Francis Abban interviewed a number of players engaged in the deal. These multiple perspectives accused, defended, dismissed, insisted and argued regarding the amounts involved, how much is saved and by whom, and how much is being lost and by whom. The wealth of perspectives are engaging and revealing – but access to the details of the deal would transform the nature of this story.

Chale, politics.
The Affirmative Action Bill. A quick Google search reveals a long list of calls, pleas, debates, demands for this Bill to finally become active legislation. Such debates featured the Head of the Gender Committee who told listeners on a Morning Show debate that some of the men of in Parliament were nervous that equity would dissolve male dominance. Patriarchy is a global beast; so male dominance is not going anywhere….yet.

Finally, this Bill is before Parliament. So said the President during the World Press Freedom Day gala dinner. The Affirmative Action Bill is a societal game-changer. Sure, we have had the 1998 Cabinet Directive which provided a set of guidelines for the systematic and sustained implementation of aspects of affirmative action towards equality of rights and opportunities for women in Ghana. But the Bill will provide legally mandated systems, structures and policies to ensure women's equal participation.

Policy matters. Legislation matters. They offer us tools to rally behind the notion that a nation cannot keep overlooking 52% of a nation's population.Representation is much more than numbers. But numbers matter. They are a crucial place to start.

Beyond numbers, of course the quality of who represents us is an equally crucial topic for dissection. It's the 'C' word: competence. This word is too often employed to question and challenge women's ability to contribute to our political discourse. It is often deployed by men when discussing women and their call for equity in political representation. And it is too rarely applied to the multiple men who do represent us politically, but for some of whom mediocrity is more applicable to their skillset than competence.

These two pieces of legislation invite particular questions about where we are in this project we call democracy and more specifically nation-building.
Measuring the mantra that 'change has come' articulated on repeat by this government is more easily done when you can get access to the kind of information that offers specifics and doesn't dabble in semantics.

It is a call to action for us in the Media. How effectively will this legislation be used? Consistent conversations about the necessity for training to strengthen skills and eliminate preventable errors in our media are a constant call by many – from politicians to civil society organizations to the public. They are right. This Legislation will require a Media to become equipped with solid research tools, critical analytical tools and the understanding that information translation for ease of comprehension by the public is particular work.

Chale, training.

Ultimately, the real bill that should be served to the government is a Bill of Goods by the people of Ghana.

This is the Information age; how we use it cannot be determined until we can actually access it.