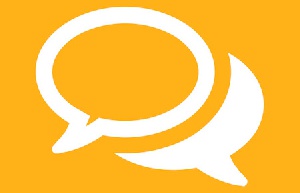 INTRODUCTION
There is no doubt that Ghana's erratic power outage, which has come to be widely known as "dumsor," will give any sitting government official sleepless nights, headaches and migraines. And certainly no less a public official in the person of Mr. Kwabena Donkor, Ghana's erstwhile Power Minister who also double(d) as a Member of Parliament (MP) for Pru East in the Brong Ahafo Region, could have successfully escaped the nagging gavel of public displeasure, sanctimonious insults, righteous indignation, and civil outrage, all these against a backcloth of his seeming inept leadership of the Power Ministry.

Thus, Mr. Donkor's sympathetic assertion that he suffered a bout of high blood pressure on account of the erratic power supply is quite understandable given the magnitude of the problem. This is what he has said thus far: "Around November to December [2015], my health deteriorated when I was coming to pick up this job [Power Minister], I had no BP [blood pressure] but at a point in time, it rose to 220/130…all this contributed to me resigning to go and cure myself…" (our emphasis).

Still, Mr. Donkor should thank his stars for surviving any deadly diagnostic implications of high blood pressure. Perhaps, he could have done himself a big favor by paying close attention to Nigeria's reggae singer Ras Kimono's title track, "Under Pressure," for a feel of what it actually means to be squeezed under pressure. Alas, not every person who lived through the apocalyptic era of "dumsor" managed to survive or escape the clasp of its deadly fangs. The fact is that the crushing nuisance of "dumsor" killed many a patient and collapsed some businesses and industries.

We now know, for instance, how "dumsor" may have negatively impacted or undermined the operational effectiveness of hospitals and other healthcare facilities which lacked reliable alternative forms of energy, or power supply. And we also know, perhaps more specifically and without the benefit of partisan politics, how "dumsor" may have also negatively undermined medical refrigeration of drugs and surgical operation rooms, leading to preventable deaths and ailments. In fact, we perceive the negative impact of "dumsor" on national development and industrial sustainability to be enormous and projectively long-term in terms of social, economic, psychological, and political costs.

Again, there is no doubt in our minds that "dumsor" seriously dented or destabilized Ghana's social and bureaucratic capacity for industrial expansion and sustainability, and the pedagogical, or instructional, and learning productivity of teachers and students alike. What is more, the nuisance of electrical power theft is a major global phenomenon as the Northeast Group, LLC, has demonstrably shown in one of its annual reports, titled "Emerging Markets Smart Grid: Outlook 2015," which is not to say mentioning this annual study should justify or normalize electrical power theft in Ghana. But electrical power theft is just one of the many complex stories "dumsor" has given birth to in the body politic. No amount of denial can bury these facts for good.
PUBLIC REACTION TO DUMSOR

Charles Antwi, the alleged gunman whose foiled assassination attempt on President drew public attention and engendered numerous partisan political conspiracy theories and tabloid gossips, was reported to have said at one point that among his litany of complaints, killing the president was good for the nation as it would have saved Ghanaians from "the recurrent energy crisis." One psychiatrist or medical doctor released a controversial statement to the effect that, "dumsor" was creating mentally unbalanced persons in some parts of the Ghanaian body politic as well as making the already bad psychological situations of institutionalized psychiatric patients worse, a position that harks back to the now-discredited lunar effect or lunar-lunacy theory, and solar sanity-lunacy theories.

Also, Ghanaian "celebrities" such as Yvonne Nelson would organize some of her celebrity colleagues to register their displeasure with the Mahama government's slow pace at resolving the protracted crisis of load shedding through public demonstrations, though it later emerged, that, reportedly, the opposition New Patriotic Party (NPP) had instituted a clandestine financial incentivization of Nelson, to carry out the said agitational demonstration, an allegation the actress forcefully denied through her lawyers. Likewise, outspoken bootylicious and voluptuous actress Lydia Forson said of the president: "Mahama is that school kid who is always last in class."

She made this comment in direct reference to the tactical ineptitude of the Mahama administration's apparent failure to resolve the energy crisis in a timely manner typical of a proactive and serious political leadership. The presidency took all these in stride. Even inmates of the Koforidua Prison voiced their anti-dumsor displeasure in the following way: "My brother, it is disheartening that with the type of character here, we are not spared when it comes to dumsor, we also sleep in darkness; but the fact is that, it is a security threat—people may not know until something unpleasant happens here, so we are appealing to the ECG to isolate us from the load shedding…"

Of course, who knows if it is not possible that some of these inmates were themselves purveyors of electrical power theft in Ghana? Ghanaians are generally known for their financial or economic terrorism. Many Ghanaians steal electrical power on a daily basis. But all these are beside the point.
MR. DONKOR'S HIGH BP AND GHANA'S SHOCKING SOCIAL, POLITICAL, AND MORAL DILEMMA

Elsewhere, maternity hospitals and clinics around the country have pregnant or expectant women sleeping on floors because there are not sufficient beds for them. Similarly, school children study under trees because there are not sufficient buildings, together with the absence of internal logistics such as furniture and computers and basic stationery, to accommodate them and make them studiously comfortable. Probably, the most troubling of all these is the active presence of certain localities in Ghana where school children lie on bare concrete floors while they study, and in some major cases some of these children develop life-threatening colds and pneumonia in the process of knowledge acquisition.

Yet, the leaders of the country choose to play political football with these highly sensitive policy national security issues than to effectively deal with them in a depoliticized and depolarized atmosphere, particularly in situations where Ghana rather than political parties wins. This may be so because we do not seem to care about endangering the lives of precious children and about potentially destroying their future through our nonchalant political and social attitude and wicked ways, where we consciously expose the children of the country's future to the elements of political wickedness.

All this while our thieving politicians and technocrats send their children to expensive schools abroad and their pregnant wives to expensive hospitals and clinics abroad, both processes sometimes carried out at the great expense of public resources or through politicians outright rape and emptying of the public purse. How wicked can these political animals be to their kind, Ghanaian children and their future! It is nevertheless all good and heartening to hear of Mr. Donkor's finally getting medical attention and, possibly, of recovering from a possible negative prognosis of high blood pressure. But how about the "high blood pressure" of school children who are constantly exposed to the elements on the sheer basis of governmental nonchalance and bureaucratic ineptitude?

For, after all, is the future of Ghana not the exclusive property and prerogative of all Ghanaian children to look forward to irrespective of social and economic class, even though our unconscionable politicians are scheming everywhere to appropriate that as-yet-unarrived future exclusively for their gangs of close relatives, wards, children, and friends?
OUR FINAL THOUGHTS

Notwithstanding our reservations about Mr. Donkor's checkered legacy as a Power Minister and the controversy and conspiracy theories that arose in the wake of the AMERI deal, the man does deserve some credit at least for working so hard to tame "dumsor" and for bringing the country's erratic power outage under relative measurable control. CitizenGhana Movement has even sued him over the controversial AMERI deal. In the end we will have to take a radical detour from Pastor Mensa Otabil's subtle partisan suggestion to Ghanaians not to be happy with their government for taking control of "dumsor."

Yet "dumsor" and its lingering negative implications for national development, industrial sustainability, and national security should not be ignored for the sake of partisan politics. Listening to Nigeria's international reggae star Majek Fashek's "Send Down the Rain," for instance, we are clearly inferentially informed of an imperative need to double our efforts at finding reliable, effective energy alternatives to the protracted yet partially resolved energy crises being created by nature, that is the emergence of drought and its connection to the Akosombo Dam's decreasing water levels.

Furthermore, Sarkodie's Afrobeat-, highlife-, and hip-hop-influenced maverick song "Dumsor," Kaakyire Kwame Appiah's highlife track "Dumsor Bronya," and a host of dumsor-related songs and anthems released by a corps of hip-life artistes from D Cryme, Smoodface, Tinny, Wanluv the Kubolor, Degree, Yaa Pono, Naterial, Mzbel, Opanka, Stoneboy, Kesse to Gasmilla provide some useful insights into what lies ahead insofar as finding lasting solutions to possible recrudescence of power shedding. It also means that Ghanaian citizens are using the power of music to protest bureaucratic inefficiency and government's failure to solve pressing national issues.

Of course it is possible, it is seems, for those out there who strongly believe there is not much we can do as a people to reverse the drying up of the Akosombo Dam because, as they see it, we cannot purportedly read the intentions of the Father of Creation (God), of the Father of Evolution (Charles Darwin), and of the Father of the Big Bang Theory (Georges Lemaître). No song can possibly capture the scientific and philosophic complexity of this question.
So we leave at that. Finally, Wanluv the Kubolor's beautiful pidginized track "FOKN 'Fucking' Country" is worth listening to. The Fela-esque and Marley-esque lyricism of this assertive song and the profound simplicity of its choral narrative melodicity in tandem with its in-your-face projective bluntness factually expose the many interlocking contradictions in Ghanaian society, contradictions that, ironically, also give the fictive invention called Ghana an oxymoronic character of questionable exceptionalism.

Yes, Ghana is indeed a "fucking country" that exists in a love-hate relationship with itself, a view that frames the country in no less important and unique ways. This love-hate relationship puts national development, progress, and growth in a self-regulative chokehold of inertia. Moreover, this fictive invention which appears to lack any set of redeeming qualities and also appears to be in a fixed Kafkaesque state of pre-political rigor mortis, thus requiring a radical reactivation of its disappearing geopolitical muscle tone in order to get back on track as the great political philosopher Kwame Nkrumah conceptualized it.

There is a lot of work that till remains to be done to realize this feat. Among other measures, we need to strengthen decentralization efforts in the body politic and to allow our regional citizens to elect their own Municipal and District Chief Executives (MDEs) and Metropolitan, Municipal and District Chief Executives (MMDCEs) as opposed to prospective MDEs and MMDCEs whose elective potential is purely a partisan functional exercise of executive privilege and prerogative, a process ascribable to the seat of presidency and parliamentary dictatorship. We shall leave it at that!

All the politics aside, it takes a lot of emotional, moral, and intellectual effort and ethical guts for a politician, especially from our part of the world, who fails to meet the targets he sets for himself and the ministry he heads to resign from public office. This is probably why we will neither make too much of nor read too much into political scientist Isaac Owusu-Mensah's controversial remark that, Mr. Donkor is President Mahama's best minister. This may or may not be true. But that is his opinion.

We shall with the concluding part (Part 2)…