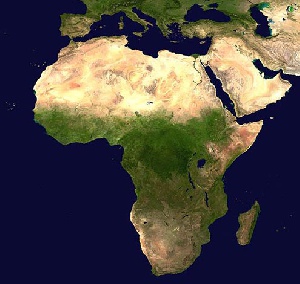 Wiyaala's "Africa"
"The land is good, the land is fine…

"Gold we have, diamonds we mine…

"Yet we fight; we cover it all in blood…

"Tell me why we wallow in the mud…

"Africa! Africa! Africa!...Mama Africa…

"We cry for peace…Africa!...

"Tell me why you fight…Tell me we fight…

Open defecation: Our shit-bombing political culture

Here is UNICEF:

"Under the past year, headlines have talked of Ghana as the seventh dirtiest country in the world and then we are going backwards compared with other countries…

"We were confronted with the fact that one in five Ghanaians uses Ghana as a toilet…defecating daily in the bush, on the beach and in drains.

"The rest of the world is improving dramatically, [but] we seem to be standing still. Under the past 25 years in Ghana, improvement was so slow that if we maintain this rate, it will take Ghana 500 years to be free from open defecation…"

Open defecation is a serious national health problem…no doubt…cholera…expensive disease burden…reverse civilization…vulgar culture…poor public health…Ebola-virus ruling class…What a country!

We have become feral free-ranging citizens of dogs, cats, goats…grasscutters…defecating everywhere and anywhere under the open moon and sun and stars…no palpable shame!

And yet, it, namely open defecation, also almost captures the complex dynamics of Orwellian metaphoricity regarding our dirty politics, our duopolistic culture.

And yes, open-defecation political communication is what our politicians are good at! And yet again, this open-defecation metaphoricity is lost on the national conscience as it has eaten so deeply into the very fabric of the nation-state…of the body politic…to the extent that it is taken for granted.

From Kennedy Agyapong to Nana Obiri Boahen to Koku Anyidoho to Sam George to Chairman Wontumi to Asiedu Nketia to Solomon Nketia to Halidu Haruna to Mugabe to Kabila…

Then Ursula Owusu to Otiko Afisa Djaba to Anita De Sooso…we need to remind all of them and their followers…their foot soldiers…that Wole Soyinka seh:

"The oppressive boot and the irrelevance of the color of the foot that wears it…"

Gone are the days...Katanga students shit-bombing their romantic rivals at Republic Hall…Kwame University of Science and Technology…And these students are now also leaders in Kwame Nkrumah's Ghana…demonstrating their high sense of shit-bombing political and intellectual idiosyncrasies in an unbroken continuum of open-defecation in the body politic…How Nkrumah fought for nothing! How these shit-bombers think it was so easy in those days!

Making it seem as though our thoughtful and hardworking forefathers and foremothers toiled for nothing!

An elegiac lamentation

Harriet Tubman's painful struggles and death…nought!
Paul Bogle's painful struggles and death...nought!

Kwame Nkrumah's painful struggles and death…nought!

Nelson Mandela's painful struggles and death…nought!

Malcolm X's painful struggles and death…nought!

Amilcar Cabral's painful struggles and death…nought!

Patrice Lumumba's painful struggles and death…nought!

Marcus Garvey's painful struggles and death…nought!

W.E.B. Du Bois' painful struggles and death…nought!

Abdias do Nascimento painful struggles and death…nought!

Frederick Douglass' painful struggles and death…nought!

Kwame Toure's painful struggles and death…nought!

Toussaint L'Ouverture's painful struggles and death…nought!

Dedan Kimathi's painful struggles and death…nought!

The CPP's and the ANC's struggles and death…nought!

Mau Mau Uprising…nought!

Black Lives Matter…nought!

Bob Marley's and Haile Selassie's "War"…nought!

"Wake Up and Live"…Bob Marley! Shatta Wale's "Kakai" is coming…!

Bringing down the curtain on our elegiac lamentation

Amandla…Amandla…Amandla…

No more expensive shit-bombing politicians, so the people seh!

No more sufferation among the people, no more negative revolution!

No more anticipation of gloominess, no more participation in universal corruption!
No more toleration of mediocre leadership, no more infatuation with partisan politics!

No more mummification of the patriotic conscience, no more construction of mental slave castles in the skies!

Jimmy Cliff's "I Can See Clearly Now" points to a hopeful future:

"I can see clearly now the rain is gone…

"I can see all obstacles in my way…

"Gone are the dark clouds that had me blind…

"It's gonna be a bright…

"Oh, yes I can make it now the pain is gone…

"All of the bad feelings have disappeared…

"Here is that rainbow I've been praying for…

"It's gonna be a bright…

"Bright (bright) sunshiny day…

No more neo-Apartheid South African Ghana, so UB40 seh in "Sing Our Own Song":

"The great flood of tears that we've cried…

"For our brothers and sisters who've died…

"Over four hundred years…

"Has washed away our fears…

"And strengthened our pride…

"Now we turn back the tide…

"We will no longer hear your command…

"We will seize the control from your hand…

"We will fan the flame…

"Of our anger and pain…
"And you'll feel the shame…

"For what you do in gods' name…

"We will fight for the right to be free…

"We will build our own society…

"And we will sing, we will sing…

"We will sing our own song…

"When the ancient drum rhythms ring…

"The voice of our forefathers sings…

"Forward Africa run…

"Our day of freedom has come…

"For me and for you…

"Amandla Awethu…Ngawethu…

"We will fight for the right to be free…

"We will build our own society…

"And we will sing, we will sing…

"We will sing our own song…

Concluding thoughts

Singing our own song means moving away from our schadenfreude politics…our politics of insults…of insults…of acrimony…of stealing left, right and center…It also means our politics should be fundamentally about inclusiveness, patriotism, meritocracy, not about the Indemnity Clause…

Ye great people of Ghana, hear Buddha speak truth to power:

"Just as treasures are uncovered from the earth, so virtue appears from good deeds, and wisdom appears from a pure and peaceful mind. To walk safely through the maze of life, one needs the light of wisdom and the guidance of virtue."

Good deeds? Light of wisdom? Guidance of virtue? Pure and peaceful mind?...

Where could these virtues be found in our schadenfreude politics, namely from our wicked, greedy winner-takes-all politics?

Now, Sam Okudzeto:
"The country is full of very brilliant, intelligent people [but] we have sidelined them, we have pushed all of them to the side and then you have people who know next wielding power, showing power, and the rest of us are suffering. I think it's about time that Ghanaians sit up!"

People who know next to nothing are calling the shots because some, like Okudzeto himself, voted these said "people" into power. Yet he is…could be…in fact be right to a certain extent.

And where is he, his name-sake Sam Okudzeto, the Deputy Minister of Education in Charge of Tertiary, and what has he, the latter, got to say about his elder's "condescending," to borrow Felix Kwakye-Ofosu phraseology, remarks?

And the rest of those whom Rawlings characterized as "babies with sharp teeth"?

In fact Okudzeto is himself, part and parcel of his royal umbrella-insult, of his selective and partisan indictment of popular sovereignty, for, among other things, where exactly has there been anything like "people who know next to something" in the entire political landscape of the Fourth Republic?

Sam Okudzeto is part of that generation which has placed Ghana where it is today. A hypocritical sandbag like him is why we are where we are today…Look at his NPP and the NDC peers stealing front, right, and center…Look at his peers in the judiciary taking bribes…goats, tubers of yam…massage…Ebola-infected grassgutter meat…to free armed robbers, murderers…

Shit-bombing political rhetoric everywhere:

Pastors stealing and raping their female church members…

WAEC examinations questions being stolen and sold in underground markets…

Musicians plagiarizing others' works with impunity…

Professors, lecturers, teaching assistants…trading grades for sex…

Politicians stealing front, right and center…

Journalists, serial callers, useful and village idiots spreading hatred, lies, insults…on national airwaves…

Public pornography…vulgar culture…reverse civilization…armed robbery…lies…child slavery…trokosi…galamsey pollution…open defecation…intellectual and moral decline…political ethnocentrism…political corruption…mass poverty…mass illiteracy…What?

What actually are the provenances of these destructive tendencies? What a shit-bombed country!

We shall return with Part 4 and Part 5!

References

Ghanaweb. It'll Take Ghana 500 Years To Stop Open Defecation…Unicef."April 29, 2016.

Maya Jaggi. "Ousting Monsters." TheGuardian.com. November 2, 2002.

Ghanaweb. "People 'Who Know Next To Nothing' Running Ghana…Okudzeto." July 20, 2016.