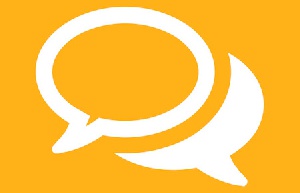 I have come to notice, upon critical observation, that this country is reeling under the yoke of the twin canker of indiscipline and corruption.
Nothing else. If only we could do something about these two cancers that are blighting our country, Ghana would once again have the opportunity of holding its head high among the comity of nations. Otherwise, no matter how hard we worked, it would only be like fetching water with basket.

Individual and group indiscipline

Such acts of indiscipline, which start with the individual and then transcend to groups, has now become a national culture in Ghana.

They account for almost all the problems that we are facing as a nation and affect almost every facet of our lives. These breed selfishness and not caring for what happens to the person next to you, stealing, robbery and all manner of related crimes.

Unfortunately, we have all been caught in the quagmire; the educated and uneducated, the teacher and the student, the farmer and the office worker, the mechanic and the driver, the ruling authorities and the ruled. We are all involved.

The phenomenon had become such a canker that it may need God's divine intervention to free us.
Indiscipline and corruption, cause of our downfall

In this country, it is quite common to see people flout rules with impunity and get away with it. We pride ourselves on the façade of practising the rule of law when in reality everyone in Ghana has become a law onto themselves.

We litter indiscriminately and do not care a hoot whatever the consequences would be, we flout traffic regulations with careless abandon and create additional lanes without care, we park our cars anywhere and anyhow, sell at unauthorised places and erect structures indiscriminately even on waterways.

The recent rains in Accra unfolded before our eyes the direct and indirect consequences of our indiscretions.

Some years ago, this ugly phenomenon caught the attention of the then Vice President, Alhaji Aliu Mahama, who instituted a national programme to ensure greater discipline in society.

Although it was a noble idea, he never received the needed support to push the programme through.
There was also at one time a ministry dedicated to the beautification of Accra. It was an accepted fact that the nation's capital was ugly and needed a makeup.

But rather than buying into the idea to see how best to manage the situation, as usual, the purpose was ridiculed and Ghanaians have continued in our old ways, which has led to chaos everywhere.

Past heritage

Many years ago, Ghanaians prided themselves on neatness and order which mostly prevailed in the countryside. This beautiful heritage is, unfortunately, also gradually fading away as people from the cities, with their bad habits, are infesting the communities with their crooked ways.

When we travel abroad, we come back with tales of how neat and orderly the places we visited were. But Ghana can only be like the developed countries, if we are determined to make it so.

At the moment, we need to revolutionise the way we do things and ensure attitudinal change in people.
This can be achieved when the various metropolitan, municipal and district assemblies (MMDCEs) enforce the bye-laws in their books.

Being disciplined and following the rules are the values that can set this country on an even keel and move us into the ideal society we all aspire to be in.

Increasing corruption

But while we try to rein in discipline we cannot leave out the issue of corruption. We have known for many years that we are living with corruption.

Our fear, however, is the rate at which it is increasing, in spite of the efforts being made and the institutions put in place to fight it.

This country has lost so much to corruption that huge sums of money meant for infrastructural projects have lined up private pockets.
Just like indiscipline, corruption is now found in every facet of our life. This canker has serious ramifications for the country's survival.

For if the politician put in charge of the country's purse is corrupt and the police, who must arrest the politician, are corrupt, and the nurse, who must look after the patient, is corrupt and the judge, who must find people culpable and punished, is himself/herself corrupt, then whither are we drifting as a nation.

Our country has suffered for so long and it is time to be up in arms against these twin canker of indiscipline and corruption. It is only our collective responsibility that can make it work.