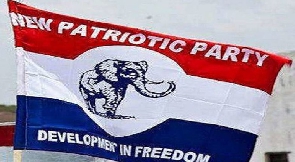 There is historical evidence of how members of parliament contribute to the electoral fortunes of political parties. It is so, because the popularity of any political party at the grassroots level rests on the shoulders of its Members of parliament. Fortunately, elections are also won at the grassroots, so if a member of parliament is underperforming, it will definitely affect a political party as well.
Many Ghanaians believe the central government has performed exceptionally well, but many members of parliament(MPs) have performed abysmally, thus affecting grassroots mobilization. It is also affecting how government achievements must be touted.

Another example is how the New Patriotic Party has always been seen as a party for people from all walks of life, hence "cannot afford to leave its supporters in the middle of the road because of the exhibition of incompetence by some MPs". NPP delegates have always been impressive as far as choosing their leaders is a concern, and the upcoming parliamentary primaries would not be an exception. The expectation is that these delegates will definitely choose people who will help president Nana Addo to secure a resounding victory in 2020.

This is the reason why delegates are entreated to vote out MPs who have shown gross incompetence, arrogance and selfishness in the constituencies. Anything that will impede Npp's victory should be cleared before next year's general elections.

To the delegates, the NPP's is paramount and bigger than any Mp, and that should be the first consideration in the decision-making process. As we enter into this period of selecting parliamentary candidates, we should be guided to pick good leaders, not those with selfish interests. They know themselves.

In times like this, most of the failed MPs will definitely monetize the process, but delegates must stand firm, defend, and consider the party's larger interest. If this is ignored, it will surely affect the Npp in many ways.
" Let us be patriotic enough like our president, and save the party from these self-seeking MPs. We owe the party a duty to protect it and help retain power for President Nana Addo and the NPP. This is how the NPP can take the country to the "promised land" which Ghanaians are yearning for.

The time has come to protect the party by showing all non-performing MPs the exit in this parliamentary primaries, using the strong power of the thumb.

The party hierarchy must also be on the alert to fish out MPs who are poised to bribe delegates to win primaries, only to go back to parliament to underperform. Ghanaians are watching us with a critical eye to ensure fairness and the sustainability of our unblemished democracy.

We are waiting for the bribe givers and bribe-takers.