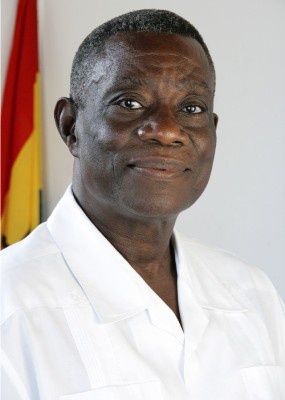 It is already five years since President John Evans Atta Mills passed on to glory and the memory keeps flooding into the forefront of my thought process as if it happened only yesterday.
Incidentally, the fifth anniversary of the passing-on of President Atta Mills coincides with the 25th anniversary of the National Democratic Congress (NDC), and as the party celebrates its year-long Silver Jubilee, there is no way we can forget the stoic leadership role the late President played in the 25 years of the existence of the NDC.

The reluctant politician (as he was known to close associates) that he was, President Atta Mills, however, never failed to dig into his inner being and offer the needed leadership at all times.

Longest serving leader of NDC

If my statistics is right; in the 25 years of the NDC, President Atta Mills holds the record as the longest serving leader of the party.

He led the NDC in 2000, 2004 and 2008 elections and for the three and half years he served as President of the Republic of Ghana.

To watch a sitting President and Commander-in-Chief of the Ghana Armed Forces, pass away, only reinforced the fact that, death will come when it chooses to come and there is nothing any human being can do about it.
Were it possible to fight death; the Commander-in-chief of the Ghana Armed Forces would have sent out the armed forces to fight death by land, air and sea.

No man can fight death; and this is a fact of life we all have to understand and know that, one fine day, we shall have no option but to beckon to the call of our ancestors and depart to the land beyond.

Most certainly, it is only God who knows why the flesh of a sitting President, had to leave this world of sin and for his spirit to move into higher realms of sanctity and tranquillity.

As fleeting and ephemeral as life is; our sole duty on earth is to leave our memories positively etched on the mind of the people we encounter.

Of course, for those of us who have the opportunity to serve as leaders of the nation, our sole duty is to leave a legacy.