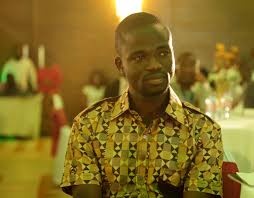 A journalist is killed. Nobody has been held responsible, including those who incite the public to attack him and they would be responsible for it.
National Security operatives raid a media house, seize journalists and phones and computers. They allegedly torture the journalists, but could not prove any offence they have committed. Nobody has been punished for it.

A journalist is invited to the CID headquarters because he did a video that predicted accurately what the president is likely to say on the easing of restrictions. Nothing is being done.

The list goes beyond the media landscape...

Did they tell us that the current occupant of the Jubilee House is firm believer in democracy, free speech and the rule of law? Does he know about these things? Does he sanction them? Does he know that the average journalist feels more insecure in his regime than in the regime of his predecessor? Does he still hold the values attributed to him, those that made him a strong voice and a challenger of these vices in the Rawlings era?
Nana Addo Dankwa Akufo-Addo, this is not the change we voted for. Unless you're telling us that you're responsible for only the good things that happen in your adminstration, you should be concerned about the sudden return of culture of silence.

This is not how John Dramani Mahama led us.

This is alien to the NPP I grew up knowing. This is not how the Kufuor-led NPP behaved in opposition and in government. This is not the reason some chiefs in the Upper East Region gave President Kufuor a chieftaincy title with the stool name "Tampugre". Tampugre literally means a refuse dump. Symbolically, the refuse dump accepts and tolerate every rubbish that is poured on it. That speaks to the character of President Kufuor. Mahama and Mills could well have deserved this stool name.

Mr. President, I'm worried about your reputation. If you don't sit up, you may get a chieftaincy title from my people. But your stool name will be "Bugum