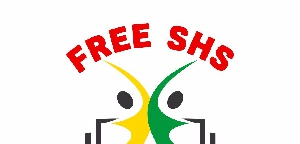 President Nana Addo Dankwa Akufo-Addo's free senior high school programme appears timely, but not well thought out.
The opposition National Democratic Congress (NDC) thought it was one of the many campaign promises it made to Ghanaians that were never fulfilled. They mocked the policy and discredited the purveyor as desperate for power.

But nine months after the NDC suffered the major defeat in its 25 years of existence, what it said was never going to be, has arrived. The free SHS promised by Akufo-Addo will be rolled out in September to the chagrin of critics and delight of well-meaning Ghanaians.

As articulated by Akufo-Addo in last year, junior high school (JHS) graduates who are admitted into a senior high school (SHS) of their choice are not expected to pay anything.

These graduates will not be charged an admission, library, science centre, computer laboratory, examination and utility fees. This will be a major relief to parents, especially those with meagre incomes.

Akufo-Addo Tracker believes the free SHS policy will level the playing field for children from both urban and rural areas with the requisite passes to benefit from it. But the programme appears bereft of the needed research, key to its survival. The challenges the computer placement has faced from ending of August to September raise a lot of questions.

The policy may have been an outcome of a political promise but it has taken a different character on its own. It is now a national policy that must be sustained by the next government, failure of which will be injurious to that regime's future. And unlike our knee-jerk way of executing policies, the free SHS must be rooted in research but currently, it appears not.
The immediate concern of the Education Ministry is the SHSs with little to no thought spared for tertiary schools. What is the transitional plan for the free SHS products? How is the government equipping the tertiary schools to be ready for these products in the next three years when the first batch will be graduated?

Akufo-Addo Tracker believes the state of the programme currently has timing, engagement, and communication issues. No two government officials can eloquently state what the programme is really about save it is free. They will contradict themselves, which points to an issue with communication.

The discordant position of some educationists on the programme shows the engagement process was not exhaustive. Akufo-Addo Tracker has wondered if the relevant contacts were made by the government to strengthen the policy. The free SHS is no longer a political promise that anyone would wish for its failure.

It's a national programme that must be supported by all Ghanaians and this is why government must set up an effective research team to anticipate future issues with implementation.

The free SHS Secretariat must also put in place measures to adequately equip tertiary schools to be ready for the first products of the programme.