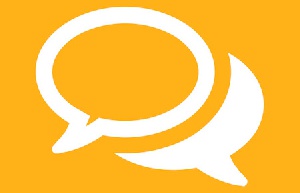 Considering the stance of the ruling National Democratic Congress (NDC) against the campaign for a brand new Voters Register for Election 2016, it is a supreme irony that it is that party's primaries for 2016 that have highlighted so dramatically how crucial it is to have an electoral roll that inspires general confidence.
For instance, according to media reports, during the exhibition of the registers for the primaries, to register their distrust of their register, NDC members in the Atebubu Amantin constituency of Brong-Ahafo set it ablaze. In Greater Accra, Ledzokuku Krowor constituency members also destroyed theirs.

The Greater Accra regional organiser, Anthony Nukpenu was quoted as saying: "There are so many constituencies that have challenges with their register. While some registers are not ready, others have delegates' names missing from them."

Interestingly, it seems that the one thing that Ghana's political parties, interest groups and observers are in agreement on is that Ghana's register is flawed. However, there are sharp and acrimonious differences as to how to rid it of its defects.
The main opposition party, the New Patriotic Party (NPP), is leading the crusade for a credible register, urging going the Nigerian way and compiling a fresh one, backing its position with a petition to the Electoral Commission.

Its stand is also strongly supported by the Let My Vote Count Alliance, whose march in September to present a petition to the EC in support of a new register led to a violent confrontation with the police.