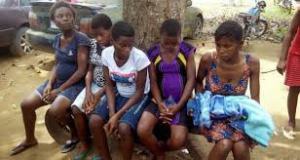 During adolescence, boys and girls go through stages of cognitive, psychological and physical growth and development. For girls or women, one of the most unforgettable and significant moments of their adolescence is menarche, i.e. the first menstrual period.
Menarche entails a unique experience since it happens only once and abruptly. It is regarded as a meaningful and dramatic occurrence that marks puberty in girls. Menarche is a sign of female physical maturity and fertility because it represents the transition from childhood to sexual maturity, which can cause anxiety among most females.

Biologically, menstruation is an important and normal part of the female human life cycle, and humanity exists because of this. Our very existence is banked on the hope that a girl will reach puberty and finally menstruate.

In this regard, menstrual hygiene is essential to the self-esteem, confidence and health of women and girls. Integral to menstrual hygiene is cleanliness and reproductive health, to which every woman and girl has a right.

Unfortunately, menstruation is misconstrued across several cultures with some viewing it as abnormal and taboo. This misconception contributes to negative attitudes towards what is, in fact, a natural developmental process that a girl goes through.

When people fail to recognize menstruation as a normal change from childhood to adolescence and then womanhood, it is stigmatized and defined as a 'dirty' side of womanhood. This is degrading and wrong.
Owing to this belief, women or girls are expected to hide their experience and avoid their engagement in usual chores like cooking or taking charge of food, cleaning and in some extreme cases avoid touching or being around the opposite sex. Instead of seeing menstruation as a positive and natural experience for women, it is regarded as negative and desolate.

From the foregoing narrative, it is common knowledge that when all girls, regardless of their social status, reach puberty, which can be as early as nine, they require sanitary products to make them feel comfortable. Ordinarily, one would assume such wares, which are of great value to girls and women, should be readily available and affordable. On the contrary, our project on menstrual hygiene management has observed with shock that in the past and current tax regimes, contraceptives including condoms have been tax-free. More recently in the current tax regime, items such as vehicle spare parts have also become tax-free, yet sanitary pads for girls and women are heavily taxed. This is a situation where, as a nation, we mortgage education, growth, maturation, social well-being plus the sexual and reproductive health of girls and women which is the core of womanhood.

It is, therefore, incumbent upon the government through the line ministries of Finance and Economic Planning, Ministry of Health, Ministry of Gender, Children and Social Protection and Ministry of Education, to put an end to the discriminatory taxation of women by taxing menstruation.

Taxing 'menstruation' has implications for a young girl's growth and maturation, education, health and social well-being as it makes the sanitary ware unaffordable for all.

Fundamental questions that beg to be answered include: are we insinuating that condoms and other contraceptives are more important than the well-being of a girl-child? Is it because men are direct beneficiaries of the condoms and other contraceptives that it has become judicious and expedient to remove the tax component on them.
We have been able to remove the import tax on spare parts for cars but find it extremely difficult to remove same on sanitary pads, seemingly placing more value on our cars than on our girls and daughters who are the future mothers and leaders of our nation.

Every 28th of May is set aside as the World Menstrual Hygiene Day. This day provides the platform for everyone, everywhere to engage in action and advocacy to break taboos and negative attitudes around menstruation. For JI, under our 'Happy School Girl Project', we expect that the aforementioned ministries take steps to:

Extend education about MENSTRUATION and menstrual health to the entire family and community.

Remove the 20% import tax on female hygiene products because this will reduce the cost of these products by a percentage, making them more affordable.

Create public awareness events and /or school lessons that target misconceptions, MENSTRUATION malpractices and negative associations regarding this natural phenomenon.
Promote Sexual and Reproductive health education to girls and boys from age nine.

Make sanitary pads available in every private space at institutions like schools, colleges, university and clinics for girls to use when the need arises.

When this is done, we believe it will help to enhance the lives of girls and women and encourage better relations and awareness between boys and girls, and men and women.

J Initiative is intensifying education and advocacy on Menstrual Hygiene Management (MHM) under its Happy School Girl Project (HSGP) to seek redress. Let's all join the fight.