By: sportscrusader.com
The countdown to the Ghana Olympic Committee (GOC) elections is virtually over and, 67 delegates have been entrusted with the mandate of electing new officers to assume various positions on 15th March 2017.

The GOC constitutes a major body in the sporting fraternity and is undoubtedly a major player in Ghana sports, as their actions and/or inactions will be a major determinant of the directional policy of Ghana sports as it encompasses all sporting bodies, thus; Olympic and non-Olympic sports.

The current leadership of the GOC led by Prof. Francis Dodoo, has largely been criticized as having not made substantial improvements since it assumed the reins of power back in

2011, after ousting former president, B.T Baba in dramatic fashion.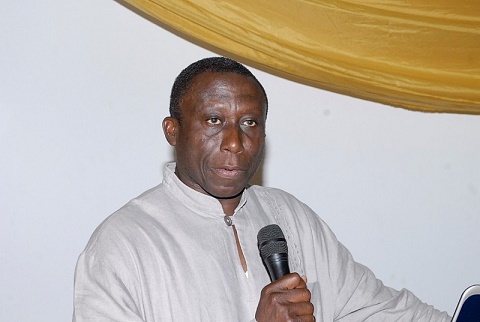 But my concentration will not be based on achievements or shortcomings of the current administration, but build-up to the highly-anticipated elections and the policy direction that will help revive Ghana sports.

It is very important to mention how various procedural challenges have confronted the election committee, which could threaten to halt the elections as members are seeking redress to some issues.

The drama that has accompanied the GOC elections over the past years has taken a new but disturbing dimension this year, stemming from the fact that, all sorts of legal redress are being pursued at the 'eleventh hour'.




Allegations of illegal inclusion of two associations; Athletes Commission and the Ghana Olympian Association, have been levelled against the current administration, which has also been accused of trying to inflate the eligible voting delegates to give them the needed lead.
The eligibility of current president, the disqualification of the Shooting president and apparent conflict of interest issues have been raised by some delegates. Others have raised issues concerning members of the election committee who are also on the voting list and the presence of some unqualified delegates on the voting list. These, among others, are some of the issues that might certainly mar the electioneering process with 24 hours to go.

The dispute resolution committee is yet to set the records straight few hours to the election, as a possible postponement of the election looms.

These happenings have diverted attention, as we should be discussing the core policies of the two aspirants; Professor Dodoo and Mr. Ben Nunoo Mensah.

Well, the die is cast, as various aspirants clash in contest for various positions at the GOC. Our hope is for Ghana sports to improve under the watch of the incoming set of officers.