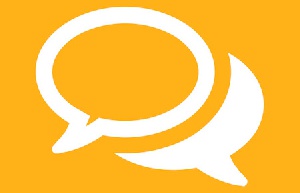 This poignant essay "Ghana Celebrates, African Rejoices" was authored by Baffour Ankomah, the current editor of the prestigious London-based New African Magazine, and gives a general outline of Nkrumah's outstanding achievements and what he could still have achieved for Ghana by way of industrialization had it been the Western-orchestrated coup that toppled his progressive government.
The essay brings back that epoch-making era of greatness (see New African, March 2007, Issue 460, p. 28). Please read on:

INTRODUCTION

Fifty years ago, on 6 March 1957, Ghana (then called the Gold Coast) became the first sub-Saharan African country to gain its independence. Britain, the colonial master, lowered its flag, packed its bag and baggage, and left ... sorry, it left behind its governor in situ for three more years.

On 6 March 2007, all roads in Africa will lead to Accra, Ghana's capital, where the current generation of African leaders will join the Ghanaian government and people in a grand celebration of the golden jubilee of that independence which opened the floodgates to political liberation throughout Africa.

It was a great day whose importance loudly resonated throughout the African diasporic communities across the world. Every black person under the sun could now hold his or her head high. Our editor, Baffour Ankomah, a Ghanaian himself, takes us down memory lane.

Never mind the bitter tongues of the modern doomsayers who try to put Ghana's independence down by pointing to the economic achievements of Malaysia, another British colony which gained its independence in 1957. For, Ghana's independence was a big deal! So big that countries far and near took notice. It meant a lot to millions of black people across Africa and the world. It was such a huge psychological event that, on that singular day, 6 March 1957, Kwame Nkrumah, who is now described by President John Agyekum Kufuor as "that visionary and African freedom fighter" wept and danced publicly?along with his millions of compatriots of a jubilant new nation.

To capture the scene, let's go back to the Polo Ground in central Accra, opposite the old Parliament House, where the midnight independence ceremony was held. Today the Polo Ground has been turned into a national park and home to the Nkrumah Mausoleum where the body of the great man lies, hopefully now forever in peace. Nkrumah must be the only person in the world who has been buried thrice?first in Conakry, then at Nkroful his hometown, and then Accra. If indeed the dead turn in their graves, Nkrumah must have tired of the act.

But back on 6 March 1957, the crowd had gathered in their thousands. The Polo Ground was heaving. Foreign dignitaries and the chiefs of Ghana (except the Asantehene who did not turn up in solidarity with the opposition NLM party that boycotted the independence events) had taken their seats.

And on the stroke of midnight, Nkrumah and his comrades?Komla Gbedemah, Kojo Botsio, Casely Hayford, N. A. Welbeck and Krobo Edusei?all wearing their "Prison Graduate uniform" (the Northern Territories' smock and caps) except Krobo who stuck to his good old ntoma?strode onto the dais.
Nkrumah surveyed the crowd, took in a deep breath, and keeping his prepared speech firmly in his pocket, intoned, extemporaneously:

"Fellow Ghanaians. At long last, the battle has ended, and thus Ghana, your beloved country, is free forever! [The crowd roared, and Nkrumah, his right hand whipping the air excitedly, continued:]

"From now on; there is a new African in the world, and that new African is ready to fight his own battle and show that after all the black man is capable of managing his own affairs. [The crowd went wild].

"We are going to demonstrate to the world, to the other nations, young as we are, that we are prepared to lay our own foundation.

"As I said in the [National] Assembly just a few minutes ago, I made it frank that we are going to seriously create our own African personality and identity. [The crowd cheered]. It is the only way in which we can show the world that we are going to fight our own battle.

"But today, on this great day, let us all remember that nothing in the world can be done unless it has the support of God. We have fought the battle, and we again rededicate ourselves not only to the struggle to emancipate other territories in Africa; our independence is meaningless unless it is linked up with the total liberation of the African continent. [The crowd went absolutely wild].

"Let us now, fellow Ghanaians, ask for God's blessing. And for only two seconds, in your thousands and millions, I want to ask you to pause for only one minute and give thanks to the Almighty God for having led us through obstacles, difficulties, imprisonments, hardships and sufferings, to have brought us to the end of our troubles today.

"One minute silence…

"Ghana is free forever! [The crowd roared].
(Then, realising that about half of the people arrayed before him did not understand a word of English, Nkrumah changed his tongue to Fante, one of the dominant Akan dialects and shouted):

"Agoo! [Translation of the Fante follows]. What I just said was simply this: Bondage and oppression have ended. From today, thank God, we are no longer in bondage. Let's agree among ourselves that we shall do whatever it takes to build a successful country. From hence, we are all free, free from bondage and oppression, the oppression which was imposed by the British has come to an end. We should, therefore, give thanks to God.

"And we have to resolve to work even harder to develop our country, so that visitors coming into the country would see that our struggle for independence was not in vain. We worked hard and suffered to bring the country this far.

"So I want you to thank all the foreign dignitaries who have come to share this great day with us. We thank you--our chiefs, elders, youth, women, men and children. God bless you all. Our ex-servicemen, God bless you."

[Nkrumah then paused, and said]: "Now a little English:

"I want simply to thank those who have come from abroad to witness this occasion. Here, I wish to quote Marcus Garvey. Once upon a time, he said he looked through the whole world to find a government of black people. He looked around but didn't find one. And he said he was going to create one. But Marcus Garvey did not succeed.

"But here today, the work of Toussaint [L'Ouverture], the work of Marcus Garvey, the work of [Kwegyir] Aggrey, the work of Caseley Hayford, the work of our nationals who have gone before us, has come to reality at this present moment. [The crowd roared].

"I want you all, those who have hats on, to take off your hats and let the band play our national anthem, and from now on that national anthem is the national anthem of Ghana to be played on all occasions."

[As the police band struck the anthem, "Lord God our father, we pray thee" which was later changed before Nkrumah's overthrow and changed again after his overthrow to: "God save our homeland Ghana", Nkrumah wept. He then took out his white handkerchief and wiped his tears. And looking solemnly at the crowd, chanted, three times, his party's popular slogan]:
"Freedom, [the crowd chanted freedom back]. Freedom [the crowd chanted back]. Freedom [the crowd chanted back]. May God bless you!"

And with that, Ghana became a trailblazer for African liberation. From faraway Virginia, USA, at the headquarters of the Central Intelligence Agency (CIA), eyes were trailing what was happening in Ghana. Just nine months into independence, the CIA issued a report on Ghana in December 1957, which was distributed within the American government and intelligence community. Very prescient, the report said: "The fortunes of Ghana--the first Tropical African country to gain independence--will have a huge impact on the evolution of Africa and Western interests there."

It didn't take long for that prediction to come true. Within 10 years of Ghana's independence, 31 other African countries had gained their own independence. And Nkrumah's Ghana (which, in his own words: "We have got to make our little country an example for the rest of Africa") had had a huge role in liberating Africa. He set up training camps in Ghana for African freedom fighters, and through financial, political and other support, Nkrumah's Ghana kept the African liberation torch burning very brightly.

True to his electoral promises, Nkrumah went to work putting the economic and social fundamentals in place. This encouraged the people to work even harder. Nkrumah firmly believed that political independence was meaningless without economic independence. As he wrote in his book, "Africa Must Unite: "Under Colonial Rule," "A country has very restricted economic links with other countries. Its natural resources are developed only insofar as they serve the interests of the colonial power…In planning national development, the constant fundamental principle, is the need for economic independence."

Thus, by the time he was overthrown in the CIA-inspired coup of 24 February 1966, Ghana had 68 sprawling state-owned factories producing every need of the population?from shoes, to textiles, to furniture, to lorry tyres, to canned fruits, vegetables and beef; to glass, to radio and TV; to books, to steel, to educated manpower, virtually everything!

Nkrumah wanted to industrialise Ghana within a generation, and everything was on course until the Americans and their British cousins (according to their own declassified documents), used some disgruntled and self-serving Ghanaian soldiers led by Colonel Emmanuel. K. Kotoka (he was later promoted to general), staged that terrible coup on 24 February 1966 that truncated Ghana's progress. It was a major setback, not only for Ghana but the whole of Africa!

Thus, anywhere else, perhaps except Ghana, Kotoka's name would by now have been removed from the country's only international airport. Keeping it there, as an honour to him, is tantamount to building a statue for a traitor.

If Nkrumah had been allowed to complete his industrialisation plan, Ghana would today have been another Malaysia on the west coast of Africa, and the modern doomsayers who now mock at Ghana by showing us the bright lights in Kuala Lumpur, would not dare show their warped tongues!

But Nkrumah was overthrown, and we are now left with nostalgia and what might have been. After the coup, the IMF rubbed salt into our injuries by sending a delegation to Accra to tell the military junta to discontinue Nkrumah's industrialisation programme. And they did! And, as a reward, some of them got airports named after them!
Today, 41 years after the coup, almost every Ghanaian (except those still suffering from acute blindness) now realise our great loss. It has taken the country 41 years of blood and tears to hang on to the straws that have barely kept us afloat through four turbulent decades to arrive at the current political and economic stability achieved, since 1992, under four terms of constitutional rule?first under President Rawlings' NDC (1992-2000) and then President John Kufuor's NPP (2000 to date).

From 1966 to 1992, Ghana went through seven military and civilian governments--starting from the National Liberation Council (a misnomer in absolute terms) which overthrew Nkrumah 1966-1969; Dr K. A. Busia's PP government 1969-1972; Gen Kutu Acheampong's SMCI 1972-78; Lt-Gen Frederick Akuffo's SMCII 1978-79; Flt-Lt Jerry Rawlings AFRC June 1979-Sept 1979; Dr Hilla Limann's PNP government 1979-1981; and Flt-Lt Rawlings PNDC 1981-1992.

Ghana has learnt its lessons the hard way, and it is right and proper that President Kufuor's current government is stressing national reconciliation and the lowering of political tensions in the country. The president must be applauded for this.

For example, it was nice to hear President Kufuor (coming from the NLM-UP-Busia-Danquah political tradition that boycotted the 1957 independence ceremonies and thereafter fought bitter political battles with Nkrumah and his Convention People's Party for control of the soul of Ghana), describe Nkrumah in his acceptance speech as African Union chairman in the Ethiopian capital, Addis Ababa, on 30 January 2007, as "that visionary and African freedom fighter." For non-Ghanaians who might miss the earth-shattering proportions of the president's description of Nkrumah, it is tantamount to America's Franklin D. Roosevelt calling the Soviet Union's Joseph Stalin "a visionary and freedom fighter."

But that is how politics should be conducted in Ghana after the golden jubilee celebrations?praise when praise is due and criticise when criticism is due. The country should not continue on the disastrous road of pull-him-down politics that has ensured that instead of being a Malaysia in our 50th year of independence, Ghana is still rationing electricity because the dam that Nkrumah built has a low water level…"

End.