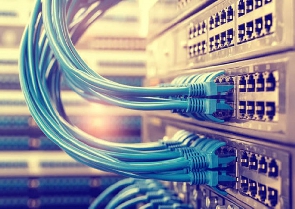 Over the past 20 years, Ghana's media industry has experienced some key significant changes in business and distribution models. These include the switch from analog to digital coupled with the rise of social media.
These most recent trends – the advent of digital media delivery and the rise of social media – which we are currently in, have enabled many of the viewing public – most importantly marketers and advertisers – to rethink old business models and innovate strategic new ways to sustain and grow business, in the sense that the proliferation of digital television channels in the country supports the influx of marketers and advertisers pushing for larger revenues in the market.

Examples of digital channels in Ghana include the following: Top TV, UTV, Coastal TV, Cardinal TV, Crystal TV, E-TV Ghana, Kantanka TV, Light TV, TV XYZ, ECN (DW TV), GH One, Angel TV, Joy Prime, TV3, ZTV, Kessben TV, Pan African TV, Atinka, GTV, Metro TV, and Adom TV among others.

Since the National Digital Terrestrial Television (DTT) Project commenced – a programme under the ICT Infrastructure Development policy – this has undoubtedly led to a phenomenal expansion of the digital media market in the country.

The proliferation of mass media – television, radio, internet and print media – with its reach across vast swaths of the globe has made it a strategic imperative for countries today to proactively manage their image and perceptions if they are to become a soft powers.

The increasing use of information and communication technologies (ICT) has been identified as a key driver for growth. In response to the growing social and economic importance of information and communication technologies, and in common with many governments worldwide, Ghana has engaged in a comprehensive policy review of the information and communications sector. This has yielded enormous positive results in the country's media landscape.

Importantly, Ghana's migration from analogue to digital TV broadcasting to comply with the Geneva 2006 Agreement was meant to meet the deadline set by the International Telecommunication Union (ITU). The migration is seen as the largest initiative to impact TV broadcasting in Ghana since the conversion from black and white to color TV in the 1980's.

As such, it is imperative to note that the migration has not just been something that has affected mainstream broadcasters such as GTV, TV3, Metro TV among others; it has also been a major undertaking for TV viewers in Ghana.

Initially, the players in the print media industry, saw the proliferation of the electronic media as a threat to their business, based on the conventional wisdom expressed by media industry analysts. However, it is instructive to note that digitalization has made the newspaper industry stronger, with almost all television stations reviewing newspaper contents each morning.

CONTENT

Today's television landscape is more than just an end market that touches billions of lives. The kind of contents shown to the viewing public are dynamic which largely touch the socio-economic aspects of the people's way of live. It's a dynamic, global industry with far-reaching impact and influence. However, massive amounts of investment are needed in generating quality content and programmes that attract large viewership.
Interestingly, in Ghana, majority of such new channels under the emergent digital platform are owned by churches. Examples of such channels include DJ TV, Jericho TV, Cash TV, Kiss TV and lots more. A close monitoring of such channels, albeit using an informal approach, indicates that between 70 to 80 percent content being generated are all church programmes such as the broadcast of special anointing services, fasting and prayer revivals, testimony and prophesy time, the usual Sunday church service and other such programmes.

There are some churches that, when the Head pastor travels, no one else is allowed to preach. Rather church members go to church, sit and watch excerpts of the pastors works on a large screen, which as well are beamed live for those at home to also watch.

When church programmes, are off air, some stations resort to showing foreign movies and soaps that might perhaps have no connection with the environment within which they operate. More seriously, due to the non-existence of a comprehensive, enforced regulatory framework, some digital channels began broadcasting pornographic materials until various civil society groups and individual pushed for such to be stopped with immediate effect.

Two media practitioners, James Berko and veteran ace broadcaster, Tommy Annan-Forson, backed by some civil society groups delivered a petition to the National Media Commission to plead to the regulatory body to check the broadcast of pornographic content by three TV stations; Ice TV, TV XYZ and Thunder TV.

The campaign was subsequently backed by an order from the NMC, in which it stated that "actual sexual intercourse between humans should at no time be transmitted".

The order was as a result of the fact that the three aforementioned TV channels in Ghana had been identified for broadcasting pornography. According to the "culprits" however, they had to show such content because other competing TV channels were also doing it.

It was, however, unclear how the NMC was supposed to enforce this order since under Ghana's regulations it is not empowered to fine or sanction the TV channels over the infraction, but since the ban was put in place, it has strictly been observed by all stations.

The NMC in a statement, said the stations identified, apologised and committed themselves to ensuring that there would be no more pornography broadcast by their stations.

However, Ice TV General Manager, Samuel Owusu Asare insisted that though his outfit had committed to abide by the NMC directive, it would institute a court action to clarify whether the regulator has the right to stop it from airing pornography on Ghana's free-to-air TV airwaves while other TV stations were still telecasting such materials.

Subsequently, the NMC indicated its decision to redraft its content regulation law to deal with the publication and broadcast of potentially offensive materials including pornographic materials.
It is to be recalled that the same issue first came up in 2015 when a group of movie producers in Ghana complained about the lack of legal certainty around sexually explicit content. According to them, foreign soaps with explicit scenes aired on local TV but local producers were not able to shoot such scenes because of decency guidelines.

Following the NMC order, people seemed divided. Some people even accused the front runners – James Berko and veteran ace broadcaster, Tommy Annan-Forson and some civil society groups – of hypocrisy, claiming that they were the same individuals who had been watching before turning around have it banned.

However, a large section of the public believe that the move by the NMC is in the right order as it would help to protect the minority, most especially under aged children, from such explicit sexual content on TV, further insisting that if people wanted to watch pornography, it should certainly not be free to air TV.

Government has made a commitment to protect people from pornographic content by initiating various steps for a proper legislative framework to regulate the broadcast media industry. As this gets heated, it is only a matter of time before such law will be formulated.

Content regulation

Parliament in 2015 adopted the National Media Commission Regulations, 2015, Legislative Instrument (2224) on content standards. As provided for under Article 11(7) (c) of the 1992 Constitution, the L. I came into force at the expiration of twenty-one sitting days.

The Regulation enjoined operators of public electronic communication and broadcasting services as well as producers of content for public electronic communications services to obtain authorization from the National Media Commission before they broadcast any content.

In 2016, however, the new law that required media owners to seek content approval from the National Media Commission (NMC) before publication was declared null and void by the Supreme Court.

In a unanimous decision, the seven-member panel held that certain regulations in the NMC (Content Standards) Regulations 2015 (L.I. 2224) amounted to censorship and contravened Article 162 Clause (4) of the 1992 Constitution.

The economics of digital TV broadcasting in Ghana
The proliferation of digital TV in Ghana was meant to induce similar, accompanying growth in the production and airing of local programmes, ranging from movies and soap opera series, to documentaries, news, and other entertainment programming.

However, although, the explosion in the number of digital TV channels in Ghana has had a positive effect in this regard it is nowhere near commensurate. Indeed, most stations, outside those owned by churches, have focused largely on music videos, (both local and foreign) and on foreign movies and series which have run their course in their countries of origin and are therefore available at relatively cheap cost compared with local productions. Many stations give a lot of airtime to series from Central and South America (especially Mexico), popularly known as "telenovelas", as well as series from India and most lately, both China and Turkey, since they are also relatively cheap to acquire compared with programmes from the rich economies in the western hemisphere and from local Ghanaian producers. Indeed it is instructive that most new digital stations air relatively old local productions because they are relatively cheap.

The constraint here is simply that of money. The proliferation of digital channels in Ghana has seriously fragmented the crucial advertising market they operate in. Because the nature of electronic broadcasting does not allow for viewers to watch more than one channel at a time (unlike print where readers can peruse several different publications on the same day at their leisure), advertisers are reticent placing their adverts in most, but the most popular, because they are uncertain of how many viewers would be watching a particular channel at any particular time.

Consequently, advertising revenue, the lifeblood of any TV station, is somewhat limited, forcing most stations to focus intently on keeping a tight lid on the cost of their programming.

Indeed, this is also why most new digital station owners in Ghana are either churches or business conglomerates who have several products; for the latter the calculation is that it is cheaper to own a digital TV channel and advertise all their products on it than to buy airtime on other channels to run all their adverts.

To get around the problem of viewership fragmentation, the more sophisticated digital TV stations offer their programmes on their respective websites through streaming, which allows viewers to watch such programmes, along with the adverts aired during them, later at their leisure. However this solution only has limited effect because the cost of watching programmes streamed on the internet is prohibitive to many, a constraint that advertisers are acutely aware of.

It is also instructive that even the most popular TV channels in Ghana get their biggest advert revenues during "prime time" which is between 6pm and 9pm when viewership is highest. This is the most competitive time of the day for TV advertising and whose who benefit the most are those channels with widely watched evening news programmes. However very few of the new digital channels in Ghana have the financial wherewithal, logistics and the skill to air competitive evening news programmes. Indeed, for many, the only news they air is that of global news channels such as CNN, Aljazeera and Deutsche Welle (DW) from time to time.

Consequently, the need to minimize broadcasting costs, especially cost of content, will remain the major consideration for most new digital stations at least over the foreseeable future which means viewers will get much more of an increase with regards to the variety of programmes available than a major improvement in the quality of the programmes on offer.

How to get free digital channels in Ghana

It's important to understand that television dealers and manufacturers are not the same. Different televisions are made by different dealers therefore the method on how to get digital channels on those gadgets may vary from one television to another depending on the dealer.
However, it's advisable to refer from the manufacturer's manual before moving ahead to the next step. In case the instructions given in the manufacturer's manual are not very clear, go through these steps. It will encourage free to air Ghana (fta Ghana) since most people will be able to install digital channels in their TVs. Press the menu button using your remote control to access settings.

Sometimes especially with smart TV, there is a button which is used to accessing the general settings of your television, in search cases, you just use the button instead of remote. Scroll down to find channels. You can as well use tuner set up option. On the menu, check for type of antenna or connection type. Ensure that the designated setting on the menu is digital cable.

Check on the menu for option search digital channels. It might be different depending on the manufacture like channel scan or channel search.

Give the television enough time to do a complete search. It might take as long as 30 minutes or more. After a successful scan or search, it will display all the digital channels found. The last step after you have gotten your digital channels is to confirm menu prompt and hit the exit key.

Advantages of digital TV in Ghana over analogue.

The reason why many people are migrating to digital TV is because of its multiple advantages compared to analogue TV. Some of these advantages include the following: Digital signals are more compact compared to the old analogue signals allowing for more efficient use of bandwidth. Pictures emitted by digital signals are finer with all details due to the presence of digital tuner which is responsible for removing all form of disturbances Digital TV allows for high definition television which enhances the size and clarity of pictures on the television.