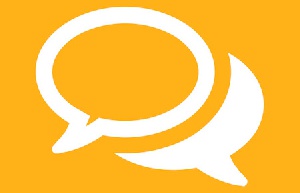 With the probable exception of Basic Entrance Certificate Examination (BECE ) candidates whose results were released just over a week ago, and are waiting to enter Senior High School (SHS) soon, all other students are back in school after the long vacation. They range from the kindergarten to the university level.
The month of September has become, in recent times, a very dreaded month for most parents in Ghana. There is some relief for parents when schools close for the long vacation, which may last for two months or more. However, parents still look ahead to September with a lot of apprehension.

The beginning of the academic year, which begins in September, brings in its wake a lot of sacrifices parents would have to make to ensure that their children get back to school, starting new classes, with its attendant spending sprees.

With a new academic year, parents look forward to buying new uniforms, since their children would have outgrown their old uniforms, new books and new school fees.

Apart from increases in fees almost every year, the fees for the first term of the academic year are usually higher than other terms because there are certain items which are paid for only once in a year and that is at the beginning of the academic year.

Value of education

Be it as it may, in recent times that are over the past few years, parents have been going through a lot of difficulties to keep their children in school and build a brighter future for them. There is no parent today, low or high, who does not know the value of education. They know, especially those down the social and economic ladder, that it is only through education that poverty can be eliminated. They accept the fact that once you are able to sacrifice to train your children to the highest level, the entire family can have same respite in the near future.

It is this fact that has been pushing many parents to continue to struggle for a better tomorrow for their children and for themselves. That is why if there is anything that disrupts this struggle to take care of their children, anything that affects their source of livelihood, such as fire disasters or floods or having their places of trading destroyed by local authorities, they start talking of their children's school fees. There is always wailing at this period.
Cost of education

I have been reflecting over the situation in which we find ourselves today, regarding the education of our children and its astronomical cost. I really pity young parents who continue to struggle to see their children even through primary schools.

To give their children the best start in education, they try to enrol them in private primary and JHS schools in spite of the high costs. What is happening now is that nobody is interested in public primary and JHS schools for which the fees are moderate and affordable.

But no, struggling parents would also like to see their children in private schools to compete with better endowed parents. These struggling parents cannot be blamed. They also recognise that education holds the key to the future, the open-sesame to the land of the rich.

Public schools

This was not the situation in the last days of colonialism and early years of independence. Everybody attended public schools and those of my generation never heard of private schools. What we used to call international schools came much later after the 60s.

We all attended public primary and middle schools and from there enrolled at various government assisted or encouraged schools. There was equal opportunity for all, especially after independence and under Kwame Nkrumah's accelerated programme that put emphasis on mass education for all.
At primary and middle schools in those days, parents were not called upon to make sacrifices before seeing their children through school. Most of our parents never went to school, but were encouraged to send us to school; but they left everything to us to work hard for our own future.

At secondary schools in those days where parents had to pay fees, they were affordable. However, there were many scholarships such as the Cocoa Marketing Board (CMB) and government scholarships and bursaries to help parents. Most of the schools were boarding and most of us from poor background were able to squeeze through because parents would not have to go to elastic limits to see their children through.

After secondary school, parents were free if their children qualified to enter sixth form. No fees were paid at sixth form and likewise at the university which was a different world altogether. This was what most of us, those of my generation, went through. It was education without tears.

What we see today is a different ball game altogether. From the kindergarten to the university parents are called upon to pay very high fees which keep rising every year.

I remember when I returned from Nigeria and enrolled my children, two of them, in private schools, I used to pay around 180,000 – 200,000 old Ghana Cedis, which would work out to about GH¢20 today.

For my last child who entered one of the schools at primary one in 2006, the fees kept rising from GH¢50 and till in her final year i.e. this year when she sat for her BECE, I was paying over GH¢1,000 per term.

Dues and levies
This is in addition to PTA dues and levies that parents are called upon to pay every now and then. The same thing goes for secondary schools. I still remember when we entered secondary school; tuition was free and boarding fees were between £12 and £15 for so many years. Later, the pounds changed to cedi and the fees stood at 30 cedi for some time. It was affordable and part payments were allowed.

It is not so today. Those who send their children to private JHS schools now find it convenient to enrol their children in secondary schools that are government schools. Even though they were paying over GH¢1,000 for tuition, they complain about paying GH¢700 as boarding fees.

Again, less endowed parents struggle to send their children to boarding schools while even in most day schools, parents owe arrears, when they only pay a little over GH¢100.00 per term.

What I find very repugnant in secondary schools is the various PTA dues and levies parents are made to pay. I happen to serve on the boards of the two secondary schools I attended, West Africa Secondary School in Accra and Konongo – Odumasi Secondary School. Parents pay all sorts of levies to be given to teachers as motivation fees. This is to ensure that teachers help the students in extra classes.

In spite of this, teachers also organise private classes for students in the school and outside and charge exhorbitant fees. I always wonder whether teachers in secondary schools have time for the task they are paid by government to perform.

Things are different now from the 70s when we finished university and decided to go and teach, because we were guaranteed accommodation. We sacrificed for the students without demanding any extra money.

The little said about the universities the better. The fees are very astronomical. Only about 10 years ago students were paying about 200,000 old Ghana Cedis per academic year.
Today, fees have shot up to over GH¢1,000.00. You also have to pay for accommodation. Compare this to our time in the 60s and 70s when university education was free and some of us were paid allowances.

The question is: where do we go from here? After sacrificing to go through all the difficulties, you end up being jobless for some years. It's really difficult.

068-changing-face-of-our-education-landscape.html#sthash.RtGJIibY.dpuf