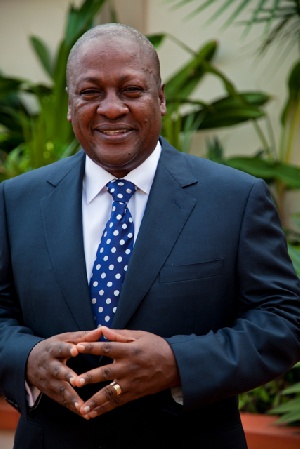 I am yet to hear or read anything suggesting the President's remission of the montie 3 sentence is unconstitutional. The misconception however is the suggestion that the president pardoned the three. He didn't.
He reduced their sentences just as he did for former NPP MP Adamu Dramani Sakondi when his family petitioned the president to show him mercy. Therefore the president has been consistent.

The conclusion of the long standing critics of the president is the moot question of propriety or morality of his action.

But then, in this particular case, who determines the moral application of the law? Especially when according to the CDD, Kweku Azar, Martin Amidu, Arthur Kennedy and many others the contemnors and the Justices were unreasonable in their respective choices of words and application of the law in their bossom.

Was it for the president to stay aloof for God in heaven on the ultimate judgement day to rectify these two dissimilar but widely acclaimed unreasonable conducts of both the Judges and contemnors? Is it not for leaders we elect to solve problems? So if many agree the comments of the 3 were problematic and many also agree the trial and punishment were as well problematic who was better place to resolve the problem?

In my humble view the singular constitutional act of the president has upheld a reasonable punishment for the contemnors, 1 month the longest punishment for contempt in recent history and made reasonable the law as applied by the Justices. Therefore questions are; does the President agree with the Supreme Court that the three gentlemen deserve to be punished for their utterances?
Yes. Has the President's decision insulated them from punishment? No.They remain imprisoned for a month and perhaps will stay convicted for 4 months. What is considered moral must also be reasonable.

The president by his action again has met local and international expectations of support for free speech even in the face of infractions and media misconducts.

The local expectations are found in the protest supported and sanctioned by the likes of Prof kwame Karikari and others when Mr Kweku Baako and Alhaji Haruna Atta were sentenced for contempt under the Jerry Rawlings democratic regime and in the words of flag bearer of the NPP Nana Akuffo Addo when he addressed the University of Pretoria South Africa on 4th August 2011?This is not to say that there are no excesses and acts of unprofessional conduct by the media in Ghana.

Media excesses and, at times, gross professional misconduct there are, and some of them cannot be justified under any circumstance."

"There is general recognition of the need for training, critical engagement by society with our media, self-regulation and insistence on media ethics and journalistic standards by media houses, journalists and their organizations as part of the process of building a culture of high journalistic standards and professionalism in the Ghanaian media. THIS HAS LARGELY BEEN ACCEPTED AS THE MEANS OF ADDRESSING THE CURRENT SHORTCOMINGS AND ILLS OF OUR MASS MEDIA."
On the international expectations of support for media freedoms despite infractions reference can be made to a decided case involving a Burkinabe Journalist Issa Konate and his country at the Afircan Court on Human and People's Rights which incidentally had Mrs Sophia Akuffo the president of the panel that sentenced the three in Ghana sitting on the case with others.

In that case they concluded and I quote "apart from serious and very exceptional circumstances for example incitement to international crimes, public incitement to hatred, discrimination or violence or threats against a person or group of persons, because of SPECIFIC CRITERIA such as race colour or religion or nationality the court is of the view that violations of the laws on freedom of speech and the press CAN NOT be sanctioned by custodial sentences without going contrary to the above provisions."

The court further stated that "it had already ruled that any custodial sentence relating to defamation is inconsistent with the Charter, the Convenant and the revised ecowas treaty. Consequently the enforcement of such laws by the Burkinabe Courts amounts to the violation of the relevant human rights provisions in this regard"

Note the stress on the specific criteria relating to incitement, discrimination and threats. By my lay mind it must be for reasons of race, colour, religion or nationality.

In conclusion I salute the commander in chief for the stability and clarity of mind with which he has carefully deactivated this time bomb