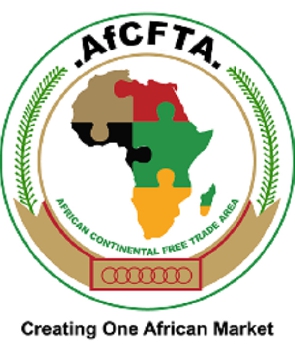 Barely six months from now, the African Continental Free Trade Area, will come into being, creating the biggest single market in the world adjudged by both spatial size and consumer population, even though it will not be anywhere near the front runner in terms of value. Ghana is one of the most enthusiastic participants in AfCFTA which will comprise most African countries, including all the major ones, and this is clearly evidenced by Ghana's successful bid to host the continental market's administrative headquarters.
Ultimately, Ghana's success in leveraging on the single market to substantially increase its non-traditional exports – currently at close to US$3 billion annually – and source imports that offer better value than those from further afield, will largely depend on the price and product quality competitiveness of its goods with regards to exports and that of its African trading partners with regards to imports.

However, it will also depend on how business friendly its cross border trade regulations and processes are – African countries shy away from intra-continental trade with each other in part because of the cumbersome processes involved, compared with those deployed in countries elsewhere. Besides, as the host of the secretariat for administering AfCFTA's implementation, Ghana will be expected to set a good example for the rest of the continent in how they regulate and process trade with each other.

The World Bank's report on ease of doing business in 2020, provides a quantitative assessment of Ghana's competitiveness with regards to cross border trade and throws up some interesting results.

Unsurprisingly, Ghana only ranks 158th out of the 190 countries worldwide, assessed in the World Bank's latest report. However, its score of 54.8 out of 100 betters the regional average score for Sub-Saharan Africa (SSA) of 53.6. It compares even better against its immediate western neighbor, Cote d'Ivoire (which is West Africa's third largest economy behind Ghana in second place and Nigeria in first place) which scores 52.4 out of 100.

Nevertheless, Ghana needs to improve its cross border trading framework if it is to compete favourably within the impending pan continental free trade regime. Several smaller economies, within West Africa score higher than Ghana with regards to cross border trade processes, implying that they are more attractive than Ghana as a trading partner in terms of ease of transacting international trade. For instance, Ghana's northern neighbour, Burkina Faso ranks at 122 with a score of 66.6, easily bettering Ghana's rank and score despite the fact that a significant part of its exports and imports go through Ghana to reach a sea port. Ghana is even further behind its eastern neighbour, Benin Republic which scores 65.9 and ranks 110, and even land-locked Mali, which scores 73.3 and ranks 95th out of the 190 countries worldwide assessed and ranked in the report.

Importantly though, Ghana betters the average for SSA with regards to the cost of exporting goods out of the country through a point of export (see tables). However, the country lags behind the average for SSA with regards to the average length of time required to export goods through a point of exit.
Instructively however, Ghana ranks better than the average score for SSA in all aspects of importing goods through a point of entry, a stark reflection of the fact that Ghana is heavily import dependent and non-traditional export is not nearly as much a mainstream activity as importation, which is why the country is comparatively more efficient in the importation process than in the exportation process.

The World Bank's report assesses Ghana and compares it with SSA and with the relatively rich countries of the western hemisphere with regards to border compliance which it defines as: customs clearance and inspections; inspections by other agencies (if applied to more than 20 percent of shipments – which is the case in Ghana ; as well as handling and inspections that take place at the economy's ports or borders.

Inevitably, the relatively advanced western hemisphere countries beat both Ghana and SSA as a whole on all counts, but this does not matter within the context of intra African trade.

When compared against SSA averages, Ghana still performs well with regards to its export procedures and processes. It takes less hours to export from Ghana than it does on average for SSA as a whole, although Ghana's score of 32.7 out of 100 in this regard needs improving upon. The costs of exportation in United States dollar terms are lower for Ghana too than for SSA as a whole and Ghana rates a more impressive 53.8 in this regard.

However, with regards to documentary compliance – defined by the World Bank's report as: obtaining, preparing and submitting documents during transport, clearance, and inspections and handling in the country of origin; obtaining, preparing and submitting documents required by destination economy and any transit economies; and covering all documents required by law and in practice including electronic submissions of information (as obtains in Ghana through its paperless ports system), the outcomes are mixed.

It requires more time, on average to meet documentary requirements in order to export from Ghana than it does from SSA in general with the country scoring 47.7 in this regard. Conversely though it is cheaper in US dollar terms, to meet documentary requirements for export from Ghana, than for SSA on average with the country scoring an impressive 61.3 out of 100 in this regard.
With regards to imports, Ghana, a heavily import dependent country is about to further widen its already open doors to the rest of Africa.

With regards to border compliance, Ghana's score of 71.7 for time required to complete import procedures is easily better than the average for SSA and so is its score of 53.9 for cost of compliance.

Instructively, Ghana's best score for any aspect of cross border trade is that for time required for documentary compliance for imports at 85.4, again easily better than the average for SSA as a whole.

However, Ghana's average cost of documentary compliance for imports is higher than the average for SSA as a whole, with a very poor score of 32.3. This explains efforts being made by Ghana's government – which have only been partially successful so far – to reduce the cost of doing business at the country's ports.

The World Bank's report also indicates that the time required for Customs and Excise Preventive Service to complete its export checks is, on average less than for imports. However other agencies involved in cross border trade into and out of Ghana require more time for exports than for imports, ostensibly to ensure that Ghana's non traditional exports meet international standards.

Ultimately, Ghana is competitive – but only just – when compared with SSA on average with regards to cross border trade processes and procedures, and so more needs to be done especially with regards to export processes and procedures.
Meanwhile government, is preparing to commence a crucial dialogue and partnership with the private sector on various key adjustments needed to be instituted before implementation of the AfCFTA. This was captured in the 2020 budget statement and economic policy laid before parliament by the Finance Minister, Ken Ofori Atta in November 2019.

The multi-sectorial stakeholder discussion is expected to empower the private sector and the business community in their quest to take advantage of the opportunities that will come along with the implementation of the AfCFTA.

The discussions will serve as a platform to devise key policy initiatives aimed at supporting the private sector.

Also, another key agenda for the discussions concerns a report released on November 2019 by the International Trade Center (ICT) on diversifying trade in Africa, which focuses on the need for African countries to develop a regional strategy due to the degree of overlap of sector priorities at the country and regional level.

According to the ITC, overlapping sector priorities could become a potential source of tensions during AfCFTA negotiations and thus it is imperative to institute key measures before implementation begins.

Most importantly, neighbouring countries find themselves very often prioritizing the same type of agricultural products. Examples include cashew and various foodstuffs being prioritized by Ghana, Benin, Burkina Faso, Mali, Côte d'Ivoire, Gambia as well as countries outside the region such as Tanzania among others. Here it is the competitiveness of each country's cross border trade regulatory and procedural regimes that will determine each country's export fortunes which is all the more reason why Ghana needs to further enhance its own competitiveness.
Despite this potential source of trade tensions, the ITC insists that the AfCFTA can provide the opportunity to change the strategic direction of the continent, as the current strategic focus is on a very narrow range of agricultural and primary products.

"A larger focus on innovation and manufacturing might be crucial for the success of the policy. Innovation is seldom featured as a priority in African trade competitiveness strategies, yet it will be important for upgrading and diversification.

"African countries have tended to allocate fewer resources to the implementation of their strategies and also have a lower degree of country ownership. These aspects may have to be addressed for the AfCFTA to be a success", the report states.