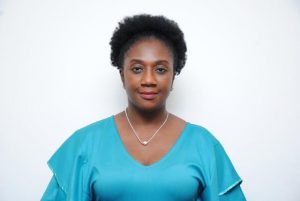 A few weeks ago I wrote about something that can best be described as "purposeful communications" or if you like "effective communications".
In that article, I spoke about how it is to think through what we say and ensure we say exactly what we mean and mean what we say.

Not long after my article, a lot of incidents that were communications-related occurred. For example; the issues Koku Anyidoho had recently was as a result of a statement he made. The President of Ghana recently addressed the nation and this also attracted a lot of comments.

Interestingly, I had an opportunity to share a few thoughts on Effective Communications at a Church Leaders/Workers Summit (Huldah Summit) organized by Rev. Charlotte Quagraine, Resident Pastor of ICGC North Kaneshie Assembly and Area Supervising Minister of the Kaneshie area. Two days ago, I spoke on a similar topic with communications students of the Pentecost University. The students wanted to know what was expected of a communications person in a corporate world. In all of these engagements, I highlighted the importance of mastering communications.

Many public figures, be they politicians, celebrities, corporate people, chiefs and many others have come under public scrutiny because of something they said. The infamous "who said tweaaa" statement should give you a clue of what I am talking about.

Just a few days ago, we were all privy to an interview that was made by a Ghanaian actress during a CNN interview. This was because some aspects of the statements were generalizations and sought to create the wrong impression about Ghanaian women. The reaction was spontaneous and largely negative. Many people were outraged about the inferences that could be made from the interview about Ghanaian women. We are hardly featured on global media and when we get the opportunity to be showcased we all wish it will be for positive reasons.

Instead of sitting back and criticizing I thought I should use the opportunity to share a few tips on communications. I am sure someone will find it useful.
I believe anytime you find the need to do public speaking, the first question you need to answer is, what are you seeking to achieve? You can't just speak anyhow because you have to. Always consider the goal or objective of your communications. Do you speak to inform, create awareness about something or is it to advocate for change or confirm an assertion? The goal will determine how the message is carved and which platform you choose amongst other things. The context is also very key. In the case of Moesha, if she had understood the context of the entire interview and how it will project the country she probably would have taken a different approach. She just made an assumption that she was speaking for herself but ended up drawing others into her story.

Most importantly, remember that whatever you say creates an impression about you and this could be either positive or negative. You may never have the chance to speak or engage with the same audience again. Remember, first impressions matter.

One more thing you have to do is to consider your audience. Who is your target? Are they adults or children? Are they educated or not? Is it an internal audience, external or global? You must also consider the platform you are speaking on. Even then, when you are speaking to your family you have to be careful. The way you talk to your sister is not the same way you talk to your uncle or the head of family. When you are asked to speak during a family meeting with the head of the family present you have to consider your choice of words and observe the right protocol otherwise you will be scolded or fined for using the wrong words or gestures.

You must also consider the channel you are speaking on. When you have the opportunity to speak on a big and powerful channel don't take it for granted. You must carefully weigh your message and consider the implications it is likely to have on your recipients if you make a serious mistake. That is why most of the time messages have to be prepared, scripted and reviewed.



Sometimes you will need people who are more experienced to advise you on the content, the tone and even the attire you wear during that engagement. You should never take these things for granted. Speaking on a community radio station out of Accra is not the same as speaking on CNN. With a global audience, there is a lot at stake and it may be the only opportunity you have to speak on that platform. When you get that chance you must be prepared and there should be no room for vain talk. What happened to Moesha recently tells you how people react to communications that they consider inappropriate. In today's world, the communications challenge is even bigger because of social media. Whatever you say, no matter where you say it can be amplified on other platforms.
The other thing to consider is this – what is the key message? This is very critical and that is why people spend hours preparing their speeches and presentations and make sure they have the right message for the audience. As a speaker, never make assumptions that you cannot defend. This is why research is important in communications. If you are not sure, cross check your facts.



The challenge we have in communications is that people often take it for granted. This is because we all communicate and so we think it is so easy. No, it is not and it can actually make or break you.

So the next time you have to speak anywhere, don't take it for granted. Prepare, deliver and make yourself and others proud. I really don't know much about Moesha but if I were her I would have made the best of this opportunity.