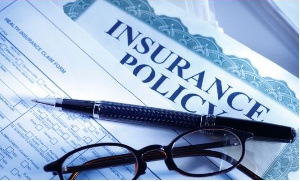 In the recent past, news about fire gutting night clubs and other public places, thus killing people or people in situations of stampede at public places, have become common. The very recent one was at a festive celebration in Ghana last week.
Until then, no one really paid attention to the fact that a community centre that housed many events in the past could record a disaster that claimed lives.

Besides safety measures such as appropriate entry or exit routes, including emergency doors at the facility, what is important is what the owners or managers of public facilities have put in place such that in any such unfortunate incidents, due compensations are extended to affected individuals and property damaged.

These are some of the unpleasant realities: 'we have full control over until they do occur!'

Exercise of due care

Once some of these mishaps occur in the owner's premises, the law would recognises the fact that due care to prevent such accidents had not been taken. It even becomes worse, if death occurs, as a result of the accident (notwithstanding a pre-existing medical condition like hypertension).

This, therefore, informs the occasional stories of owners of public and private facilities being picked up by the law enforcement agencies to assist in investigations regarding accidents involving, within or around their facilities.

Though not compulsory, it has become imperative for organisations to have Public Liability Insurance in order to indemnify them against liabilities arising from such accidents, including lawsuits.
A clear scenario

Students from Osram JHS embarked on an excursion to one of the malls in Accra. Upon reaching the Mall, a tour guide took them round compartments of the beautiful edifice.

They heard a loud noise suspected to be a gas explosion right behind the mall. The sound was so close they thought it was within the mall. Without giving it much thought, as is usually the case, the students ran helter skelter for dear lives alongside their teachers, thus causing a stampede.

Power goes off automatically and the automatic glass door failed to open for exit. Some six students died in the course of the stampede, while several others sustained injuries of varying degrees.

Fortunately, the students have a group personal accident policy in place that makes it possible for them to access compensation from their insurance company.

That, however, did not exonerate the owners of the mall from any legal suit for failing to offer a total duty of care to these students. The authorities of the school, then, obtained a court judgment for GH¢2 million in damages from the mall. The owners of the mall failed to pay the GH¢2 million.

The court consequently orders its closure until payment was advanced in the form of compensation to the victims and / or their families. The operations of the mall came to a halt as a result.
This scenario gives a vivid picture of some of the reasons every business premises, every State-owned facility, every home and even religious facilities require a Public Liability Insurance.

What is public liability insurance?

Apart from motor insurance, public liability insurance (PL) is the commonest type of insurance taken out by individuals or businesses to indemnify them against any legal liability that may arise from injuries or bodily damage to third parties, as they visit their homes or business offices.

Unfortunately, most business owners and public facility owners do not fully appreciate the essence of Public liability insurance. Indeed, it is imperative for owners of shops, hotels, schools and other public facilities to obtain PL policy in order to minimise the risk of paying high charges in damages to third parties, as a result of accidents within their facilities.

Even businesses conducted at home should consider PL insurance, since the home also becomes the interacting or meeting point with the public.

PL insurance coverage

A PL policy provides cover for a business, a public place so that in the unfortunate event of injury or damage to a third party individual or property, within the premises of the organisation, a compensation will be payable. The indemnity also covers the appropriate legal fees.
It must be noted that even a minor damage to essential third party property could lead to heavy fines, which may have enduring consequences to the organisation.

Who can buy it?

The State, every commercial property owner as well as home owners can buy this policy to protect them against any third party damages. That raises the concern over why State-owned facilities are not compulsorily insured against any mishaps.

Some exclusions

Armed robbers falling into a septic tank while on rampage cannot sue for damages.

Armed men who enter a banking hall and forcibly try to break in but are gunned down by the security forces (once that is clearly established) would not be covered.

Claims procedures
For a claim to be admitted under a PL policy, all relevant forms including medical forms, police reports, details of expenses incurred for being treated, loss of limb, eyes, ears, among others, must be completed and submitted to the insurer for assessment.

Way forward

For government facilities such as the stadia, conference and community centres, there must be a legislation to ensure that public liability policies are compulsorily purchased to cover any such eventualities.

The government in its quest to protect its citizens must make it compulsory for its agencies such as the National Sports Authority, State Protocol Department, metropolitan, municipal and districts in this regard.

We are currently witnessing the influx of high rise office complexes as well as estates. This, therefore, makes it imperative for the policyholder, at the time of taking a PL Insurance (which is traditionally a rider on the back of the compulsory commercial property insurance), to ask all the important questions regarding its terms and conditions.

Insurers and their intermediaries have an equal role to play, by educating not only business owners but also home owners on which type of cover would be most appropriate for their businesses and/or domestic needs together with accompanying benefits and features.

Until next week, "This is Insurance from the eyes of my mind"