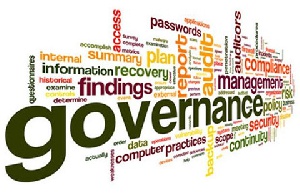 Some go seeking foreign assistance to execute national projects and do not get anything for the efforts they exact in the ventures. They fail to attract anything not because there are no genuine reasons to back their demands. The simple reason is they lack the supporting political integrity to provide the necessary impetus.
The rest is a flurry of propaganda as their compatriots are bombarded with hot air.

Within six months of their accession to power, the Nana Akufo-Addo-led New Patriotic Party (NPP) on the other hand, has attracted so much from the Chinese and others. It is about integrity and records of the applicant.

Their predecessors were unable to garner so much within a similar period into their tenure. Perhaps that is why they are seeking to pour cold water over the feat achieved by the new government; saying things to denigrate the integrity of the Chinese as they are seeking to do with an assortment of gibberish remarks which smack of envy and mischief.

They are tying in the galamsey menace and the government's ongoing war against the environmental scourge to the Chinese support. Fortunately, the Chinese whose nationals are at the forefront of the galamsey ventures have disregarded the government crusade. After all President Akufo-Addo had earlier stated unequivocally that the war against galamsey is not xenophobic.

Nineteen billion dollars to prosecute the President's flagship projects answers succinctly the sarcastic question as to where he is going to get the funding for the 'One-District, One Factory' and 'One Village One Dam' nationwide programmes.

It sounds puerile when after the announcement that so much has been promised sufficiently addressing their concerns, they now turn round to create the impression that the money might never come. That is the kind of politics we play in this country, cheap and sometimes unfathomable.
Our President is in a hurry with no time to spend on trivialities. He is cruising to make good his promises and he is on course.

It is relieving that in spite of all these, Mr. President is not being distracted from his set goals of moving the country forward in consonance with the tenets of his party constitution.

As for the occasional side distractions of a few government appointees making some negative headlines, they are bound to happen. These are characteristics of governance moreso in a typical African country where we are still learning the ropes of politics with integrity. The good thing is that the head, the duo of President and Vice President, are good and clean, sincere and focused.

An overnight paradigm shift from the dirty politics of thievery and corruption is too much to be believed.

With other countries still lining up to support the lofty projects being touted by the President and the Vice President, Ghana really will witness a major turnaround as the President assured despondent compatriots earlier.