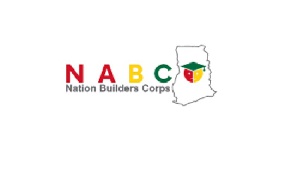 Dogged by Dumsor, the period 2012-2016 could very well be described as the worst, four-year economic period in Ghana's history.
This Dumsor Depression spanned the Mahama administration (2012-2016).

This period was particularly bleak not only in terms of how long the economic downturn lasted but also in the worsening nature of the economy year after year.

Growth rate of the real gross domestic product (GDP) dropped from 9.29% in 2012 to 3.72% in 2016 ( https://www.statista.com/statistics/447479/gross-domestic-product-gdp-growth-rate-in-ghana/ )

The Dumsor Depression had a debilitating impact on the engine of the Ghanaian economy: businesses, both big and small.

The least said about the unemployment situation among Ghanaians, particularly graduate students, the better.

Indeed, Ghanaians came to know about what was called "Association of Unemployed Graduates" during this period. So dire was the situation that President Mahama belatedly admitted that his government lacked "policy credibility".
The Mahama administration consequently turned to the IMF/World Bank to seek cover for what his government lacked: policy credibility.

The above was the situation at the start of the Akufo-Addo (and Bawumia) administration in January, 2017.

Over 80 years ago, specifically in 1933, another President faced a similar economic crisis at the start of his presidency. That country was the USA, the President was Franklin D. Roosevelt (FDR), and that economic crisis was what became known as the Great Depression.

At the beginning of the Great Depression in 1929, unemployment in the US was 3.2%. By 1930, it had doubled to 8.7%. It skyrocketed to 15.9% in 1931 and 23.6% in 1932. By 1933, unemployment was 24.9%. Almost 15 million people were out of work. That was the highest unemployment during the Depression and since then. Wages for those who still had jobs fell 42%. Average family incomes dropped 40% from $2,300 in 1929 to $1,500 in 1933 (source: https://www.thebalance.com/effects-of-the-great-depression-4049299 by Kimberly Amadeo).

To combat the ravages of the Great Depression, newly-elected FDR promised Americans a New Deal.

Some of the New Deal programs included:
- Civilian Conservation Corps – Hired 3 million workers over the 10 years to conserve public land. They planted forests, built flood barriers and maintained roads and trails.

- Works Progress Administration – It employed 8.5 million people to build bridges, roads, public buildings, public parks, and airports. It paid artists to create 2,566 murals and 17,744 pieces of sculpture to decorate public works.

- Farm Tenancy Act – Created Farmers' Home Corporation to provide loans for tenant farmers to buy their farms.

By most if not all accounts, the New Deal was a huge success not only in terms of a speedy recovery from the Great Depression but also for improving living standards in America. Indeed, some of the New Deal programs are still having a great positive impact today particularly in the area of Social Security, Minimum Wage, and the Federal Deposit Insurance Corporation.

The government of Nana Addo Dankwa Akufo-Addo and Dr. Mahamudu Bawumia has moved quickly and decisively to deal effectively with the Dumsor Depression. President Akufo-Addo stated at his inauguration that Ghana was "open for business again". The President signaled what NPP-Canada sees as a "New Deal" with Ghanaians.

Since President Akufo-Addo's declaration on January 7, 2017, that Ghana was "Open for Business Again", a number of FDR-like, "New Deal" programs have been implemented in quick succession.
These programs have included:

1. Free Senior High School (SHS) – Re-defined Basic Education to include SHS and made allocation of GHC400 million in the budget to start free SHS for first-year students in September 2017.

2. Increased National Service allowance effective April 2018 from GHC350 to GHC559.

3. Allocation of GHC43.9 million for the establishment of a National Entrepreneurship and Innovation Plan.

4. Restoration of Nurses' and Teachers' training allowance.

5. Completion of the draft bill for the historic Zongo Development Fund and an allocation of GHC219 million made for the fund.
6. Funds allocated to undertake the One Village, One Dam project.

7. "One District, One Factory" project is on a steady course.

8. National Builders Corps (NaBCo) – a government initiative aimed at addressing graduate unemployment in Ghana. Placement in NaBCo will last for a period 3 years under a stipend of GHC700 every month.

There is no gainsaying that Nana Addo's "new deal" programs are ambitious. But the same was said of FDR's New Deal with America.

If the Americans could do it, so can Ghanaians.

Yes, We Can.