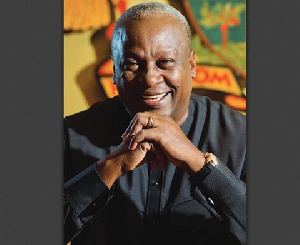 Fellow Ghanaians,I bring you greetings from my corner of the World. It appears the "brouhaha" in the mission house has taken a nose dive. I have therefore chosen to leave our "religious animals" in the wonderland and stage a come back to the political "arena".Now, close your mouth and let me take you through today's piece.
Following the death of professor Mills, we had no option than to follow our constitution and provision and impose on ourselves a corrupt,greedy,heartless and highly incompetent man whose sole aim as we all saw, primarily focused on winning elections.After winning the 2012 election,what next? We were taken through corruption of different grades, different degrees and different dimensions. The recent outburst by former President Rawlings on Nana Addo inheriting corruption at it's worst exonerated this piece.

Yet, the former President seems to be clueless on the facts on the grounds. He perambulates and talks about issues without proper cogitation.Anyway,some of understand his situation.Sitting in the house for almost a year with no office to "remote control " people like Kwabena Donkor and Dr.Stephen Opuni to use cocoa "cash" to refurbish guest houses in Bole,definately,his adrenaline level will exceeds it's threshold,but I urge him to close his "bucal cavity " and steadily look into his "pinhole camera".Surely, he will come to appreciate the efforts of the current administration.
I am 100% aware that this piece of writing will not go down well with my good friends on the other side. I am also aware that it will attract negative comments but let me be very quick to add that, I am ever ready to house them in my big belly.

I rest my case.